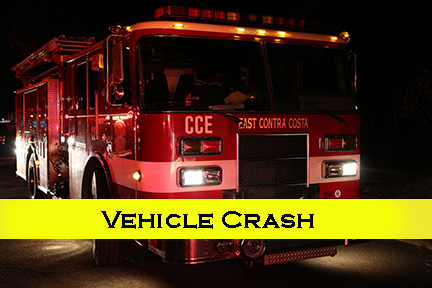 At 9:45 pm Thursday, the East Contra Costa Fire Protection District was dispatched to a report of a vehicle crash on Highway 4 at Point of Timber in Brentwood.
It was reported that the driver was trapped in the vehicle and unconscious, however, upon arrival of medic 86, no extrication was required. They did request a medical helicopter to continue to the scene.
The roadway is blocked as a pole is down and needs to be replaced.
No further details were available.
CHP Log:
Detail Information
9:59 PM
6
[24] COCO SO LL / ADV RECEIVED CALL FROM BMW ASSIST / ADV SO CHP IS 1097
9:59 PM
5
[22] [Notification] [CHP]-1039- CORDS, IS ASKING WHICH TYPE OF LIGHT POLE [Shared]
9:57 PM
4
[20] [Notification] [CHP]-1039- TEMPLER'S 925.754.4477, 1185 ENRT [Shared]
9:57 PM
3
[16] WILL NEED CO RDS ON CALL OUT – LIGHT POLE IS DOWN
9:45 PM
2
[4] 1039 AND XFR 1141
9:44 PM
1
[1] VEH HIT STOP LIGHT POLE