The Vacaville Police Department reported that three Antioch residents attempted to steal over $1,100 worth of alcohol at the Vacaville Target on Friday afternoon.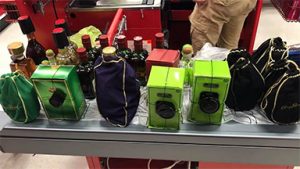 Jade Jenkins 20, Kelvhan Mouton 20 and Joy Thomas 21, all of Antioch were placed under arrest for burglary and conspiracy for their failed attempt at stealing alcohol.
According to Police, the trio entered the store filling tote bags with alcohol and made their move to the emergency exit where loss prevention was waiting. They then entered the store where they split up where officers say shoppers assisted law enforcement in locating the individuals.
Information provided by Vacaville Police