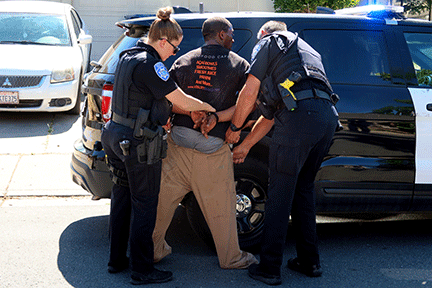 At 3:37 pm Wednesday, the Contra Costa County Fire Protection District responded to a report of a male inside a home attempting to light a home on fire in the 4000 block of Country Hills Drive in the City of Antioch.
While responding, it was reported the male was in the garage and refusing to leave the home while attempting to set a fire. While units were responding, the male suspect fled the scene. Police arrived on scene and stated the fire was extinguished. CONFIRE firefighters arrived on scene and confirmed no active fire and upon further investigation, determined there was no extension into the home.
A short time later, the suspect was taken into custody after being located several homes away. Police confirmed he was being held on arson charges and possibly under the influence of a controlled substance.
No other information was provided.