At 12:50 pm Sunday, Contra Costa County firefighters responded to a report of a motorcyclist who struck a house in the 4600 block of Shannondale Drive in the City of Antioch.
Initial reports were that the motorcyclist went through a wall, however, it was determined upon arrival that the driver struck the outside of the home before landing in the front yard and unconscious.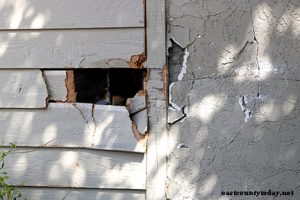 A medical helicopter was requested, however, later units opted to ground transport the 45-year-old motorcyclist who was suffering from major injuries. It is anticipated the driver will make a full recovery.
Antioch Police are investigating the crash. The power to the home was shut off and a board up company with two sheets was requested.
No further information was available.