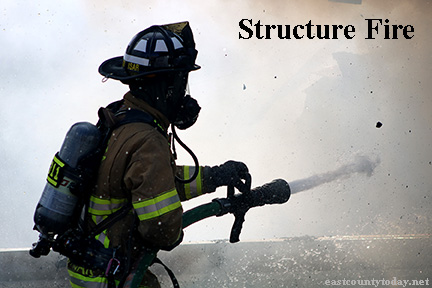 At 8:02 am Tuesday, Contra Costa County Fire Protection District firefighters were dispatched to a report of a possible commercial structure fire in the 2800 block of Lone Tree Way in the City of Antioch.
Upon arrival, Engine 81 reported this was smoke coming from a boarded up apartment. They later confirmed fire in the stairwell which they were able to knock down.
By 8:18 am, it was reported the fire was knocked down, however, it "smoke out" the entire building.
Antioch Police were requested for traffic control.
Check back for updates as they are still working the incident and searching the area.