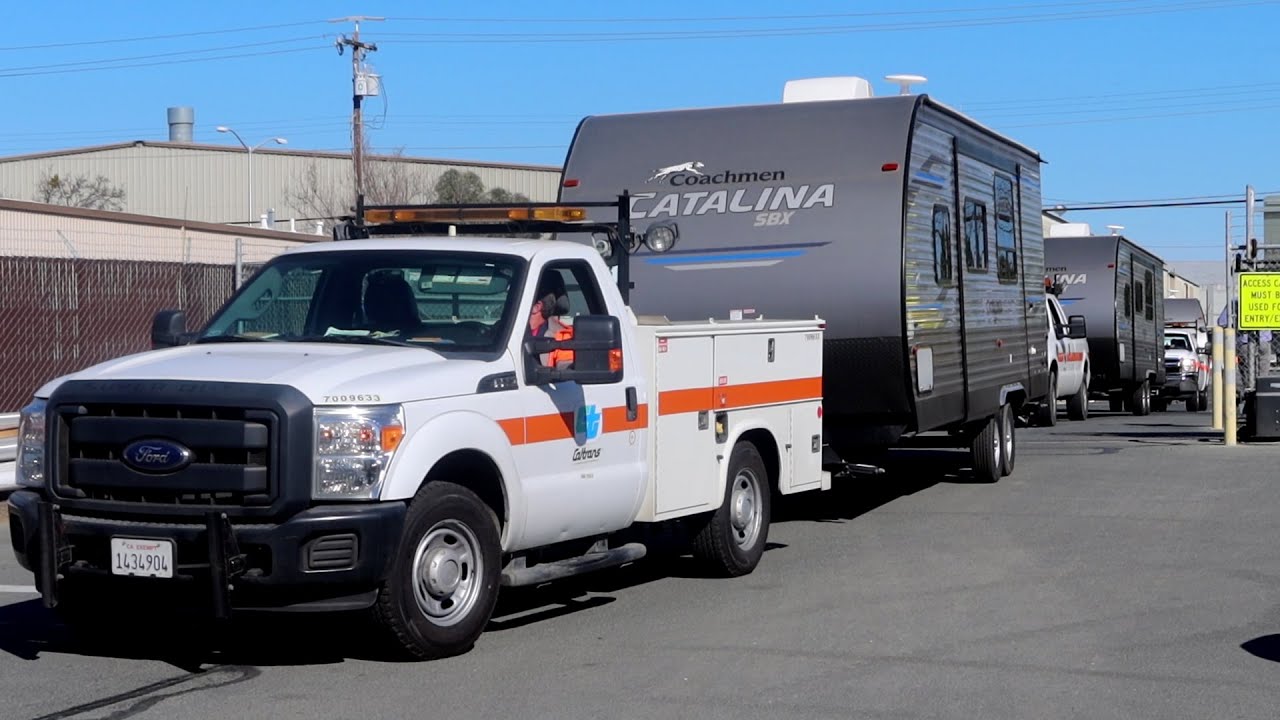 On Tuesday, the Antioch City Council agreed to table a decision that would have allowed an amendment to its Emergency Shelter Zoning Ordinance which will allow them to place the 5 homeless travel trailers provided by Governor Gavin Newsom earlier this year.
The city received the homeless trailers in March; however, the issue has been zoning according to Antioch's Community Development Director Forrest Ebbs stated that the goal was to provide housing for families with children in the Antioch Unified School District.
The City was looking at three properties:
Fitzuren Road: APN 067-342-013, 067-342-002, and 067-342-001.
301 W 10th Street: APN 067-080-038
Fulton Shipyard Road: APN 065-020-002
Ebbs said the council could select one or all three properties, but this was the first step to moving forward with the program.
On June 3, the Planning Commission considered this item but did not recommend that any of the proposed sites be rezoned to include the ES Zoning Overlay.  The Planning Commission sited concerns about each of these properties.
Ebbs highlighted that it was not that the planning commission did not want a homeless shelter, but they wanted a "nice site" for families.
"I don't want anyone to read into the planning commission actions as being hostile towards a homeless shelter, its quite the opposite, they wanted to make sure we can do the best that we can do," stated Ebbs.
After several public comments spoke out against the locations, including Contra Costa County Fire Chief  Lewis Broschard who had concerns with the homeless trailers being next to a fire station, the council took up the item.
Mayor Pro Tem Joy Motts asked staff to explain the possibility of using the Fairgrounds as a location.
City Manager Ron Bernal explained although the Governor had identified several fairgrounds locations around the state as being acceptable, Antioch's was not.
"I spoke with the fair manager following the planning commission and request to put them at the fairgrounds and his indication was that his property did not qualify and was being used for other purposes," said Bernal who explained the council may want to pursue this higher than the fair manager. "At this point, that is as far as we are in the discussion.
Councilman Lamar Thorpe made a motion to table the item.
"I'd be open to table that, there are some options we're looking at," stated Motts who further stated they were looking at Fitzuren as a safe, overnight parking spot. She promised the community was there more to come in addressing this issue for both temporary housing and more permanent housing.
Councilwoman Lori Ogorchock stated that the Fulton Shipyard location was not a good area for any youth to be in and stated neither of the other two locations were viable.
"You have to look at these trailers, we thought they could help, but when you look at the 180-days you can stay in them, then people would be uprooted, moved, so you are in one school district then could be in another so the youth would be transferred to school locations. Then when they move, we have to remodel the whole inside of these trailers. Then you have to figure out how long these trailers are going to last," explained Ogorchock. "Trailers are not built to live in, that is not their intent, they have a very short life expectancy if you live in them so I don't think any of these sites are fine."
Mayor Sean Wright called for a vote.
Prior to the vote, Thorpe stated he was for one of the properties but recent conversations they could have some follow up conversation with in the ad-hoc committee with the city manager would add some more clarity.
Wright stated he too has had conversations and could include the City installing five new pads for infrastructure.
The council then voted 5-0 to table the item.