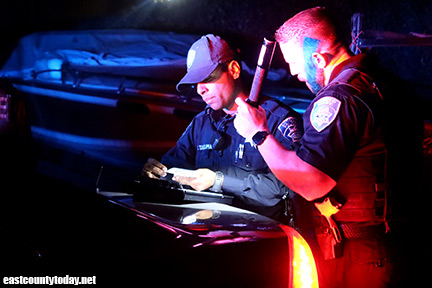 At 4:54 pm Monday, Antioch Police responded to a report of two people on a boat that required medical attention at Lawton St and Lindberg St in the City of Antioch.
Upon arrival, police located a 69-year-old female was deceased in the boat and a 69-year-old male was transported to a local hospital by AMR after being treated by Contra Costa County Fire Protection District firefighters.
According Lieutenant Powell Meads, it appears both were residing in the boat and did not observe anything suspicious in the incident.  He highlighted that a friend who had not heard from them in a few days came to check on them which when he arrived called for help."
Meads explained the male was unconscious and having trouble breathing when police and fire arrived on scene. They have no idea at this time how long the two were in the boat and did locate paraphernalia inside the boat.
No other information was available as Meads said they are investigating if this was medical related, drug overdose but did not suspect foul play or trauma.