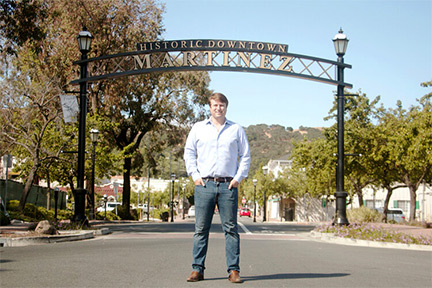 On this episode, I chat with City of Martinez Planning Commissioner Sean Trambley who is running for Contra Costa County Board of Supervisor in District 5 against Federal Glover and Gus Kramer. For those looking for an alternate candidate against Glover, Trambley could be that candidate as he says the Board of Supervisors needs some fresh faces.
Here is the timestamps within the interview on he topics covered.
00:30 – Introduction of Sean Trambley who is running against Supervisor Federal Glover in Contra Costa County District 5 election.
05:44 – Northern Waterfront Project – What are Trambley's thoughts on it?
07:13 – Is the jump from a planning commission to the Board of Supervisors too big of a jump?
09:40 – How would you work to create more opportunities for housing? How do we make it a win for everyone versus how big and how fast? How state law now says already planned housing cannot be downzoned.
12:13 – What are Trambley's thoughts on homelessness and solutions.
16:35 – Does the Sheriffs Office have enough resources to keep the community safe?
18:22 – How do we get the District Attorney's Office to prosecute more crimes?
20:20 – Highlights need to provide services over jails
21:13 – How do we bring services out to East Contra Costa County.
23:50 – Cannabis: What are Trambley's thoughts on bringing it to the county?
27:30 – We chat about the lack of County Communication.
31:45 – Why should people vote for Sean Trambley in District 5?