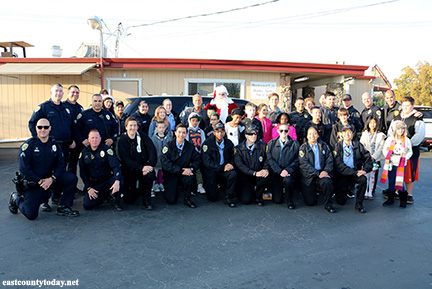 On Saturday, the Brentwood Police Activities League hosted their annual Shop With a Cop.
The event kicked off at Brentwood Cafe at 7:00 am where 17-youths had breakfast with officers from the Brentwood Police Department and Santa. The officers then escorted the youths via lights and sirens in police vehicles to Target where youths and officers shopped for items in the store.
Below is a video from the event.
For more information on Brentwood PAL, visit them by clicking here.