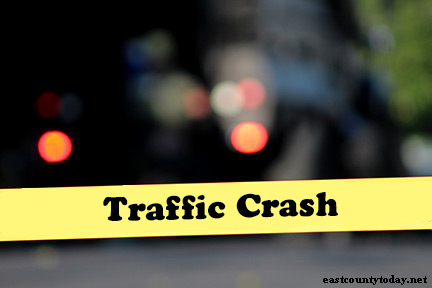 At 4:48 pm Wednesday, Contra Costa County Fire Protection District firefighters and California Highway Patrol were dispatched to a report of a vehicle crash on Kirker Pass Road near the Concord Pavilion.
Units arrived on scene near the top of the hill between Concord and Pittsburg to located a vehicle on its roof in the center of the roadway.
No further information was readily available, however, delays are expected.
Detail Information
4:55 PM
10
[20] PER ANOTHER, DRVR IN VEH NEG MOVING/ XFER 1141
4:52 PM
9
[18] [Rotation Request Comment] 1039 PENAS TOWING 925-457-5465 ********
4:50 PM
8
[16] 1039 1141 AND FIRE
4:47 PM
7
[7] CALLING 1141 AND FIRE NOW
4:47 PM
6
[6] VEH FLIPPED MANY TIMES,X DRIVER HAS HELP STANDING UP,MAY NEED 1141
4:47 PM
5
[10] [Appended, 16:48:02] [3] OT 4D SD BLKG THE NB DIR
4:47 PM
4
[5] VEH WAS SMOKING,BUT NEG FLAMES SEEN
4:46 PM
3
[4] SOLO OCCU IS OUTSIDE OF THE VEH
4:45 PM
2
[2] GRY VEH ON IT'S TOP,POSS CATCHING FIRE
4:45 PM
1
[1] OT'D VEH