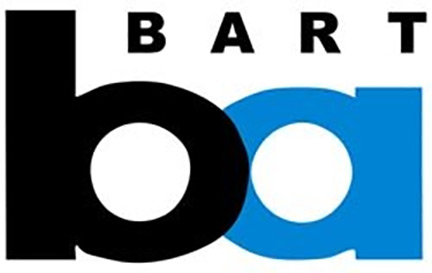 The BART Board of Directors has unanimously approved a $2.3 billion budget for Fiscal Year 2019 (FY19) which begins July 1, 2018. The FY19 budget emphasizes system cleanliness and safety and funds hundreds of millions of dollars in major system reinvestments. The FY19 budget does not include any changes to BART fares.
"This budget funds the service our customers deserve and expect," said BART General Manager Grace Crunican. "In the upcoming year, we'll advance critical rebuilding projects while we continue to focus on Quality of Life programs to address the interrelated issues of homelessness, fare evasion, cleanliness, and safety."
More homeless outreach, greater public safety, and reduced fare evasion
The FY19 budget highlights BART's ongoing commitment to meeting the system's Quality of Life challenges. Since FY14, BART has spent more than $32 million on these programs, and the FY19 budget builds on these earlier investments. Projects for FY19 include:
* $1.6 million to fund elevator attendants to address elevator cleanliness, safety and security; Homeless Outreach Teams (HOT) to cover the four downtown San Francisco stations; the Pit Stop Program to provide attended restroom facilities at the downtown San Francisco stations; and increased security measures to reduce encampments on BART properties.
* $1.2 million to design and construct station "hardening" improvements to make it more difficult for fare evaders to bypass fare gates.
* $1 million to purchase fare gates and other equipment to improve customer convenience and reduce fare evasion.
* $300,000 to hire two additional police dispatchers to meet the increased workload due to more daily patrols and new crime reporting technology; the staffing level at the police dispatch center has been unchanged since 2006.
Besides hiring the police dispatchers, the BART Police Department is working to recruit more than 30 additional officers.
Improvements to the everyday BART experience
BART continues to advance several key initiatives to increase station cleanliness and system reliability. The District is implementing a new cleaning strategy based on industry best practices and 21 vacancies for station cleaners have been filled. BART is also devoting additional resources to improve the rider experience:
* $1.8 million to more effectively manage BART's 48,000 parking spaces. This funding includes hiring a Parking Program manager; adding two Community Service Officers to enforce parking regulations; piloting shared-use or satellite parking by connecting at least one BART station to an existing offsite parking lot; and evaluating the feasibility of using Automated Parking Systems to cost-effectively expand structured parking.
* $1 million to increase staffing hours for the eight-technician Transbay Tube Coverage pilot project, which began in January 2017. Technicians are quickly deployed to trains with mechanical issues in the Transbay Tube, thus successfully preventing systemwide service delays.
A major boost for system reinvestment from Measure RR
The new budget dedicates $1.4 billion for capital programs with an emphasis on investments in the core of the system. The increase in capital spending is highlighted by a $402 million infusion from voter-approved Measure RR. RR-funded efforts include:
* Faster railway track replacement and guideway structure rehabilitation.
* Continuing the multi-year program to replace aging traction power infrastructure.
* Station modernization and access improvements, including a major program to replace escalators and add station-entrance canopies along San Francisco's Market Street.
Ridership challenges and system expansion
Although the regional economy has continued to grow at a healthy pace, BART's previously strong ridership has declined by approximately 3% from the prior year. Peak-period ridership is the exception to this trend as many Transbay trains remain at or above capacity. Although BART's ridership decline is much smaller than declines at similar transit agencies across the country, it still has an impact on fare revenues and BART's budget. BART is focusing budget resources on improving the customer experience and investing in programs and projects to increase reliability and improve system infrastructure.
The newly opened two-station BART to Antioch service is performing well, with growing ridership. The 10-mile two-station Silicon Valley Berryessa Extension into Santa Clara County, which will connect to the Warm Springs/South Fremont Station, is expected to open in 2019, and is the first step to connecting BART service to downtown San Jose.