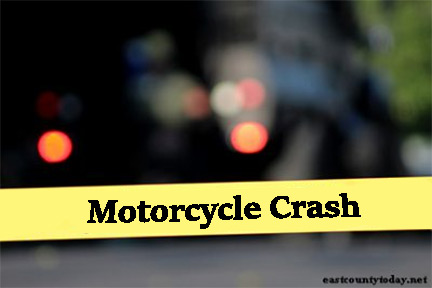 At 7:36 pm Friday, East Contra Costa Fire Protection District firefighters responded to a report of a motorcycle crash near the Old River Bridge in Discovery Bay.
According to Dispatch, a motorcyclist crashed into the canal and was bleeding from the head. A medical helicopter was requested.
By 8:04 pm, REACH2 had landed and was awaiting AMR to arrive with a 24-year-old male.
By 8:16 pm, REACH2 had lifted to transport the patient to John Muir Medical Center in Walnut Creek.
No further information was available.
Detail Information
8:00 PM
14
[28] B19-S7 INQ EXTENT OF INJ AND IS S-UNIT NEEDED W/ CAMERA?
7:52 PM
13
[24] [Rotation Request Comment] 1039 PES TOW * 925.757.5657 * SD 229
7:52 PM
12
[22] RED HOND SHADOW 5′ OFF THE RDWY DOWN EMBANKMENT
7:48 PM
11
[21] 1185 FOR A MC
7:46 PM
10
[20] B19-405B 1097 EB JWO THE BRDG
7:39 PM
9
[16] PER BRIDGE TENDER AT OLD RIVER BRIDGE HAS VISUAL OF TC ADV'NG IT IS ON COCO SIDE
7:37 PM
8
[15] 1039 COCO 1141 / THEY WILL HANDLE
7:33 PM
7
[12] 405B THE DRAW BRIDGE IS OLD RIVER BRG AND HE IS ENRT
7:32 PM
6
[11] [Notification] [CHP]-[10] PER ANOTHER CALLER EB 4 JWO DRAW BRIDGE
7:32 PM
5
[10] PER ANOTHER CALLER EB 4 JWO DRAW BRIDGE
7:32 PM
4
[9] [Notification] [CHP]-[7] PER COCO FIRE / BY OLD RIVER BRIDGE / OO DISCO BAY / ADVD SAN JUAQUIN CO
7:31 PM
3
[7] PER COCO FIRE / BY OLD RIVER BRIDGE / OO DISCO BAY / ADVD SAN JUAQUIN CO
7:30 PM
2
[6] RP UNSURE OF 1020 / ADVD BEFORE A BRDG
7:29 PM
1
[4] MC IN DITCH ON RHS