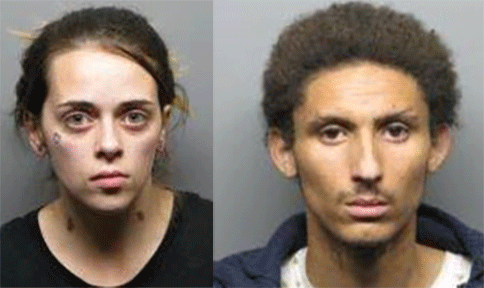 On Saturday evening at approximately 6 p.m., Brentwood Police Officers responded to a report of a suspicious person call at Kohl's department store.
While responding, officers were told that the subjects had fled the store via an emergency exit after filling a shopping cart with clothing, and were last seen jumping into a vehicle. Officers arrived on scene and were able to locate and stop the vehicle, which resulted in the recovery of over $1,500.00 worth of merchandise.
Taylor Adams and Joshua Goncalves (both residents of Bay Point) were arrested and booked into County Jail for grand theft and conspiracy to commit a crime.
Brentwood Police thanked Kohl's and their Loss Prevention staff for their awareness, timely notification, and the detailed information they provided which helped lead to the successful apprehension of Adams and Goncalves.