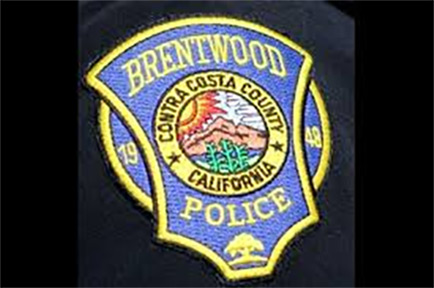 On August 23, 2018 the Brentwood Police Department investigated a reported embezzlement of funds from the Pioneer Elementary School's Parents' Club. During the course of the investigation, it was determined thousands of dollars were allegedly embezzled by the former treasurer of the Parents' Club, Christina Bonavito, 50 year old Brentwood resident.
On September 6, 2018 at approximately 9:20 AM, Christina Bonavito was taken into custody on an outstanding arrest warrant related to this investigation. Bonavito was subsequently booked at the Martinez Detention Facility and charged with felony embezzlement.
This investigation is ongoing and no additional information is being released at this time.
Anyone with information regarding this embezzlement investigation is encouraged to contact Detective Head at 925-809-7734.
Update:
According to a Letter sent home by Superintendent Dana Eaton:
Brentwood Police Department announced today that former Pioneer Elementary Parents' Club officer, Chrissie Bonavito, was arrested and charged with allegedly embezzling over $28,000 in funds from the Pioneer Elementary Parents' Club account. The money in question comes directly from parent fundraisers/donations and is used to enhance the educational experience of all students at Pioneer School.
On August 21st, 2018, current Pioneer Parents' Club Board Members alerted Pioneer Principal, Mr. McClure to unknown and unusual charges on the parents' club debit card statement. Myself and Chief Business Official Robin Schmitt were immediately notified. On the same day, the Parents' Club debit card was canceled and Mr. Schmitt and I worked with the bank to freeze outgoing funds and close the accounts involved. The Brentwood Police Department was immediately contacted and a police investigation began. The investigation is still ongoing.
For full letter, click the link below.
Letter Sent Home Letter to Pioneer Parents, $28k Allegedly Embezzled by Parents Club Officer