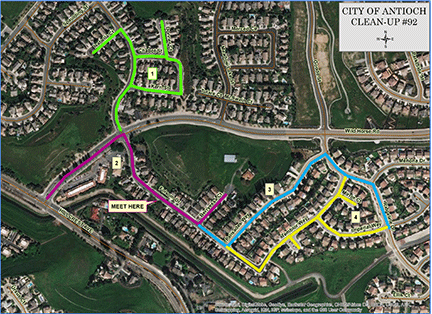 On Saturday, August 4 the Antioch Police Department will host its 92nd installment of the Neighborhood Cleanup Program.
The event will occur on Saturday, August 4, 2018 from 9:00 a.m. to 11:00 a.m. We will be cleaning the neighborhood around Folsom Drive north and south of Wildhorse. Volunteers should meet at the park on Folsom south of Wildhorse Road.
Volunteers will receive instructions and the equipment necessary to accomplish the goal. The targeted area is within walking distance. Excluding inclement weather, future Neighborhood Cleanup events are scheduled for the first Saturday of every month and the locations will be announced in advance.
This is a collaborative community effort which involves active participation from The Antioch Police Department Crime Prevention Commission; Neighborhood Watch Program; Volunteers in Police Service; community volunteers and the Public Works Department.