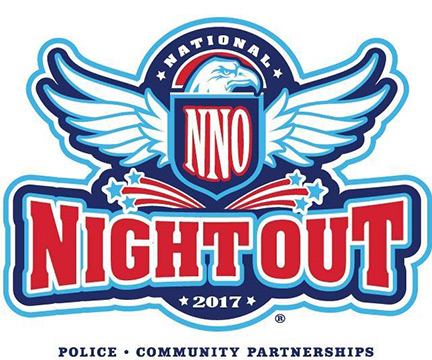 Via the Brentwood Police Department
National Night Out is an annual community-building campaign that promotes police-community partnerships and neighborhood camaraderie to make our neighborhoods safer, heighten crime and drug prevention awareness and make communities a more caring place to live. National Night Out enhances the relationship between neighbors and law enforcement while bringing back a true sense of community. Furthermore, it provides a great opportunity to bring police and neighbors together under positive circumstances.
Millions of neighbors take part in National Night Out across thousands of communities from all fifty states, U.S. territories, Canadian cities, and military bases worldwide on the first Tuesday in August. Neighborhoods throughout the country host block parties, ice cream socials, games, spend time discussing neighborhood issues or setting goals, and other interactive festivities. The ideas are endless – be creative, have fun, use it as an opportunity to meet neighbors, law enforcement personnel and city officials, and more importantly celebrate your neighborhood!
From 6 p.m. to 9 p.m. on August 1st, residents throughout Brentwood and across the nation are asked to spend the evening outside with neighbors and police.
Members of the Brentwood Police Department along with city officials will be visiting and celebrating with members of the community at a variety of different neighborhood gatherings throughout the city.
If you are interested in having Brentwood Police personnel visit your gathering or if you would like more information regarding National Night Out, please contact Community Services Officer Michele Keady at 925-809-7780 or by email at [email protected]
Scheduled visits should be requested no later than July 31st by contacting CSO Keady.