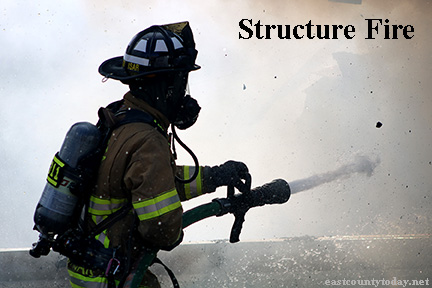 At 12:10 pm Saturday, Contra Costa County firefighters were dispatched to a report of a vegetation fire on Shasta Cir near El Dorado Dr in the City of Pittsburg.
As the call was dispatched, they were receiving multiple calls reporting the fire and firefighters at Stations reported a large column of smoke.
By 12:18 pm, Engine 85 on scene and the fire was in the backyard of a home in the 3800 block of Shasta.  This was possibly started due to a BBQ of some sort.
UPDATE
By 12:24 pm, it was reporting that a fire on a roof of a neighboring home had started and firefighters were on scene.
Check back for updates.