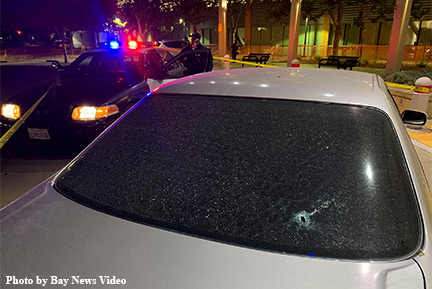 The Antioch Police Department announced Thursday that detectives took a 16-year-old male into custody in the City of Oakley for the murder of a 17-year-old female.
Update:
On 11/12/2019, Antioch Police Detectives took a second 16-year-old male into custody in the City of Brentwood for the murder of 17-year-old Alicia Villa. The Contra Costa District Attorney's Office filed murder charges on both suspects. The suspects names cannot be released due to their age
According to Sergeant James Stenger, it was determined this shooting occurred during an illegal drug transaction. The name of the suspect cannot be released because of his age.
The shooting occurred Tuesday at 7:11 pm on La Jolla Drive in the City of Antioch where two 17-year-old's were shot. The male was wounded, however, he drove the 17-year-old to the hospital where she was deceased.
The deceased victim's name is being with held pending an autopsy by the Contra Costa County Coroner's Office.
Anyone with information is asked to call Detective Gonzalezat 925-779-6923, or the Antioch Police Department non-emergency line at (925)778-2441. You may also text-a-tip to 274637 (CRIMES) using the key word ANTIOCH