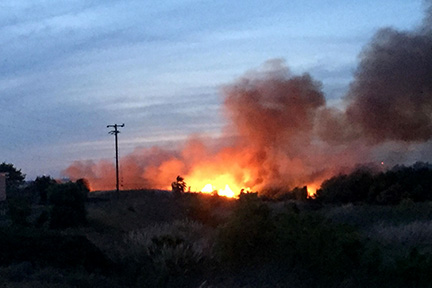 At 7:50 pm Friday, Contra Costa County Fire Protection District firefighters were dispatched to the Antioch Marina area, west of the Marina to the Dow Wetlands area for a report of a vegetation fire.
The fire was also reported to be behind the
Upon arrival, Engine 81 located heavy brush and trees on fire.
By 8:20 pm, a second alarm response was requested for structure fire. It was estimated to be 3-acres, slow moving towards the east.
On April 15, 2018, firefighters battled a 50-acre fire in the same area.
Check back for updates.