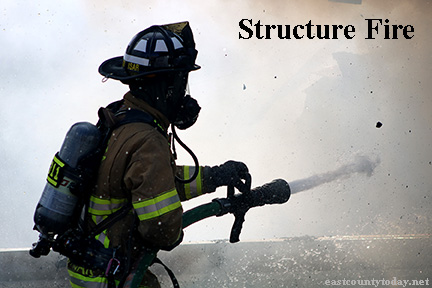 At 9:12 am Sunday, Contra Costa County Fire Protection District was dispatched to a report of black smoke coming from a garage in the 2000 block of Reseda Way in the City of Antioch.
Truck 83 arrived on scene to black smoke coming from the garage and determined this was a working fire with high wind conditions.
By 9:15 am, firefighters began to make entry into the home and stated they likely had an attic fire. By 9:20, it was determined a couch was on fire in the garage and they were checking for extensions.
By 9:23 am, the fire was determined out according to Battalion 8.
Check back for updates.