On Tuesday, the Antioch City Council agreed to extend an agreement with Antioch Public Golf for 15-years to run the Lone Tree Golf Course and Event Center.
The company has ran the golf course since 1982 and is the city's premier facility while contributing to Antioch's quality of life with events and high quality dinning explained Nancy Kaiser,  Parks and Recreation Director.
Under the agreement, it includes an annual payment to the City for the right to operate the facility in the amount of $20,000 each year including a cost of living percentage increase. The City will continue to provide the payments toward previous construction  loans and funding agreements.
Kaiser also highlighted the impact of Contra Costa First Tee as its one of the premier programs in the area and has high participation while being inclusive.
The primary elements of the agreement are as follows.
The term of the agreement is fifteen years ending June 30, 2033; in-depth review by the City every three years in addition to the regular review by Sub-Committee
Corporation shall submit annual payment for use in the amount of $20,000 with annual CPI adjustment
Corporation is solely responsible for repairs and renovation of all features within the property as well as the cost and financing of any and all improvements
Corporation shall be responsible for cost of all utilities except for untreated water used for irrigation; Corporation shall provide a water use plan
Corporation shall pay all costs associated with the Solar Power Purchasing Agreement (PPA) as well as benefit from all net cost savings
City will pay all expenditures needed to rebuild and repair the roadway from Golf Course Road to the Clubhouse parking lot; one time rebuild and repair only
Any outstanding payments to City for prior financing's of improvements will be null and void
Kaiser also reported that the Lone Tree Golf Course is on track to meet revenue projections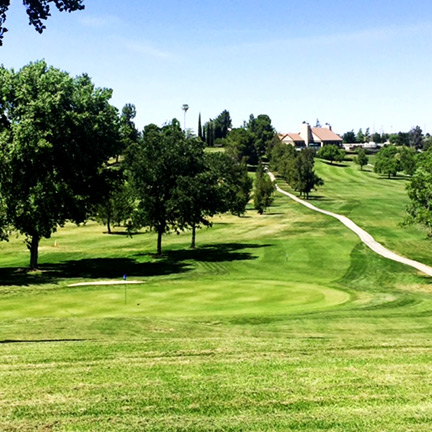 Ron Parish, General Manager of the Lone Tree Golf Course, explained how the future looks bright for the facility.
"We believe we are well positioned to continue to grow our event center and banquet center. Its doing more than we thought it ever could. Now we are looking forward to the future," said Parish. "In looking at golf, beginning in January until today, we have more than 1,000 round paid rounds of golf year to date. That is a positive sign."
Parish also highlighted how Contra Costa First Tee has more than 300 kids per year go through the program.
"We are excited what Championship Bermuda will do to the greens and its going to make the course more viable," said Parish. "We take seriously our footprint on the use of the golf course and the water in putting in these champion Bermuda which will help us use the water more effectively and less water. It's a grass that helps out with salt content. It also thrives in summer heat. Its an exciting time for the golf course and leading the way."
Mayor Sean Wright, who served on the committee, highlighted how they were seeking to a solution to make this treasure, this gem of Antioch, successful to give them the best opportunity to make it work.
"The truth is, there were a lot of conversation of how do we move forward in a direction that has the city no longer subsidizing this organization and the golf course. By the debt that was there, it's the city's debt and so if the organization goes out of business that debt doesn't go away. The city has looked at this and said lets put you in a position to succeed."
Wright added that in the future if they keep subsidizing the golf course, there will have to be discussions to be had which this agreement allows to take place.
"My hope is that this golf course and the event center survive on their own, do well on their own and thriving on their own to provide a wonderful service for the community" said Wright.
Councilman Tony Tiscareno, who also serves on the sub-committee, said he has always wanted the Lone Tree Golf Course to be successful and what they were doing now is they are cleaning the slate to allow them to do capital improvements.
"The most important thing, now you have a lot more responsibility than you think you do because even though the city is responsible, we are giving you that opportunity to say ya this is how this is going to work and be successful," explained Tiscareno. "We want to support you, we want to be there for you, but get it done and I like that attitude."
Councilman Monica Wilson challenged Parish to think out of the box because a lot of golf courses are closing.
Mayor Pro Tem Lamar Thorpe echoed Wilson's comments that they think out of the box but not just within this agreement, but also look into what else the land could be used for.
"We continue to think outside the box, not just within this agreement, I still think and I have asked for this before, that we put something out and get a good understanding of other ideas for the golf course, not housing, I still want to see it as a golf course, but there is an opportunity for a conference center or something like hat," said Thorpe. "We are never going to find out about if we don't ask and ask for people to bring ideas forward."
After a series of questions by Councilwoman Lori Ogorchock, the council approved the contract in a 5-0 vote.
For more on the Lone Tree Golf Course, visit them at www.lonetreegolfcourse.com or call (925) 706-4220. They are located at 4800 Golf Course Road, Antioch CA.