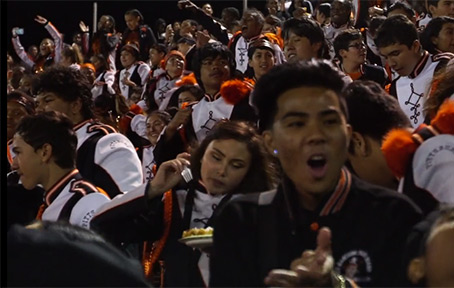 This week, the Pittsburg Unified School District released a video about the school district.
The video showcases all the great things happening in our schools: award winning programs, recognition, sports, art, band, music, math, sciences, STEAM, educational opportunities, career pathways and heart-felt reasons why we have Pittsburg Pride. Every Scholar, Every Day. They Deserve Nothing Less Than Our Best.
"Our motto is every scholar every day, they deserve nothing less than our best," said Dr. Janet Schulze, Superintendent of the School District. "So our best is we have to give every student what they need to succeed."

About Pittsburg Unified School District
Awarded the College Board's Gaston Caperton Opportunity Honor Roll award in 2016 for expanding access to college, Pittsburg Unified School District (PUSD) is one of 130 school districts across the nation recognized for creating opportunities for traditionally underrepresented students. PUSD is a K-12 district serving the community of Pittsburg, California. Founded in 1933, the school system is committed to providing an excellent opportunity for all students to learn. Comprised of eight elementary schools, three junior high schools, one comprehensive high school, one alternative education high school, an adult school, independent study options, and a preschool program, the school district serves more than 11,000 students. PUSD is located in the San Francisco Bay Area, fifty minutes outside of downtown San Francisco. pittsburg.k12.ca.us.