On Tuesday, the Antioch City Council voted to accept a resolution on its intention to transition from At-Large Elections for the City Council to District-based elections for the City Council.
The city will now schedule five public hearings int he next 90-days to develop a plan and create possible maps of four districts for possible implementation this November.
The move comes after the city received a letter on November 17, 2017 from Attorney Scott Rafferty that stated the city's at-large electoral system dilutes the ability of Latino's (a protected class) to elect candidates of their choice or otherwise influence the outcome of Antioch council elections. Rafferty contends the City of Antioch violates the California Voting Rights Act.
Cities that have fought the move to Districts have faced up to $4.7 million in settlements (City of Palmdale).
Attorney Scott Rafferty, who filed the letter, began by congratulating the council on beginning the process. He noted how this process is disruptive but should be respectful of incumbents. He ultimately urged the council to create a "collaborative model" which included the community.
Rafferty called this a civil rights matter and should be done as quickly as possible and stated the Registrar of our county told Concord they would have to draw their own maps and election. He stated how they filed this a year before the election and there was a timeline to get the job done this year.
"It would be wrong to consider what the Registrar has said," explained Rafferty. "The Registrar is without authority to say he won't do it this year."
Antioch Economic Development Commissioner Tim McCall spoke against the move to Districts saying he this would be a great setback and would do great harm to the city. He argued it would also harm long-term goals as each council person would focus on their own district for election.
"Dividing the people of Antioch is not a way to build a community. We are on city, we are one team, we are Antioch," stated McCall. "District based elections put one group, one area, one district against another and will cause discord amongst one another."
Antioch resident Martha Goralka, representing the League of Women Voters of Diablo Valley, says it appears to be financially prudent to move to District elections which would benefit some neighborhoods that currently have no representation on the council.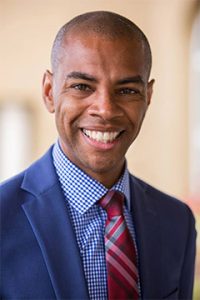 Mayor Pro Tem Lamar Thorpe highlighted this was a top three priority for him when he ran for election while saying this was not about the fear of a lawsuit.
"I don't want to leave anyone with the impression that I am making this decision because someone is threatening us with a lawsuit," said Thorpe. "I see some added value, geographically, Antioch is not represented proportionally and maybe one day talk about campaign finance reform and some of the measures Concord has taken to take big interest out of our elections, I think its going to be important."
Thorpe stated he was about increasing access with citizens to their local elected leaders.
Councilman Tony Tiscareno said he was torn over the issue.
"There are certain areas of Antioch that seems like they are not represented so districting might be something to look at in that respect. But my personal opinion it has nothing to do with diversity. As you see this council, we are quite diverse," said Tiscareno. "You have two African Americans, a Latino, the previous council was two Latinos and two African Americans. We have had a diverse council ever since the mid-1990's so I am just struggling to understand where is this information and data came from that Antioch is not a diverse city."
Tiscareno added that if you were dividing this, it would be from an economic standpoint and that disrobed him. He explained that he was not afraid of a lawsuit and called the threat of legal action "frivolous" in his mind and that if they were only doing this to prevent a lawsuit, he would vote against it.
"If someone is doing their homework, they are going to see we have a diverse city here," said Tiscareno. "If you are looking at Latinos in the community, you have Latinos all over the city of Antioch and some are not going to have the opportunity to vote for who they really want to vote for and other races as well. I am struggling with this."
Councilmember Lori Ogorchock stated they needed to do what was right for the city and was curious what people of the public have to say while saying she does not spend her time in only one part of the city, but all over Antioch.
"Whether or not everyone is being heard, that is the issue. We want everyone to be heard. One person should not over see that District only, I would hope and pray that if we got into districts, that person would not do that and listen to the whole town and what the whole town needs," explained Ogorchock.
Councilmember Monica Wilson said she wanted to hear what the community had to say.
"I do feel some voices in the city are not heard, more or less geographically," said Wilson. "It doesn't mean we as a current council are not hearing you, but I think we need to control us, not a lawsuit control this. I would rather move forward with us taking control of this rather than an attorney who doesn't live in the city of Antioch or in our area. It's time for us to take control, hear our community and make sure everybody's voice is being heard and everybody is being represented."
Mayor Sean Wright was against redistricting the City of Antioch, but ultimately voted in favor to move forward with the process.
"I think this is going to be horrible for the city," said Wright. "This is going to take us into a direction that is going to divide us. When it comes to capital improvement projects and who gets what, what money gets spent on what part of the city, its going to cause division."
Wright said right now, all five councilmembers were working together who represent the entire city and look at where the need is and fit the need.
"When you divide and represent 25 percent of the city, you will naturally, through natural progression begin to care about just the voters that care about you more than the entire city. Not that you won't care about the entire city, you will care, but when push come to shove, what those 25 percent of what those people want you to do will be more important than what the rest of the people want, you to do and that is where this is going to take us," explained Wright. "This will divide us and its not going to be positive."
Wright also added that it "blows him away" that they were doing this for voting rights of minorities in a city where Mary Rocha has served as mayor and a councilwoman, Tony Tiscareno serves on the council, Many Solis, Ralph Hernandez all served on the city council.
"In Scott Rafferty's own words, districting sometimes reduces the strength of the very groups that it designed to help. That is what is going to happen in this city" argued Wright. "You can't draw a circle around where African American's live, they live all over the city. They live everywhere. Our Latino's do the same."
Wright said he didn't understand how this could happen other than due to a financial gain for attorneys to throw letters around.
"It just blows me away that in the State of California, we are going to have attorney's writing letters for $30,000. The first one to the punch gets the money," said Wright. "And if the city stands up and says its wrong, you are facing a potential $4 million price tag."
He then read more of Rafferty's letter stating how few cities who have gone to Districts have seen an increase in minatory office holders.
"It boggles my mind," said Wright. "Now I will probably vote forward for this tonight to move forward in this process to give us an extra 90-days. I will go forward with how we will district this to make sure to try to not divide us as much as possible, but I am going to be asking our city attorney to reach out and give us a reason for us to fight this and to say no. I just think this is horrible."
The council voted 4-1 with Tiscareno dissenting. Tiscareno stated his vote was symbolic in nature because he didn't want this to be a racial thing.
For the Antioch City Council Agenda & Letter from Rafferty, click here.