At 12:40 pm Saturday, Contra Costa County Fire Protection District firefighters were dispatched to a report of a vegetation fire in the area of 4300 block of Glen Canyon Circle in the City of Pittsburg.
The fire is between Glen Canyon Circle and Palo Verde Drive and Kingsly Drive.
The fire was described the size of a football field which quickly grew to 2-acres. By 12:55 pm, the fire grew to 5-acres per CONFIRE on scene. At least 1-AMR unit was requested for 1-victim.
CONFIRE has requested a 2-alarm response with 5-acres on fire and no structures threatened.
By 1:04 pm, BC8 reporting 40-acres were on fire.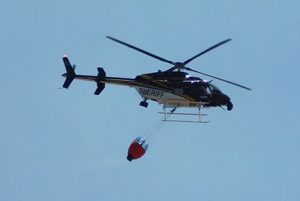 2:30 PM UPDATE
CALFIRE reporting actual acreage is 12-acres and is 40% contained.
5:30 pm Update
CALFIRE reporting fire is 100% contained at 23-acres