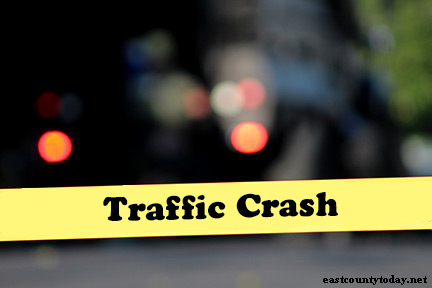 A SIGALERT was issued Thursday morning at State Route 4 near Discovery Bay Blvd after a vehicle crash was reported just before 8:00 am involving a big rig near the Old River bridge.
By 8:30 am a heavy duty tow truck was requested and a SIGALERT was issued due to traffic backing up.
Check back for updates.
Detail Information
8:47 AM
17
[30] PER ARROWHEAD ETA 20 MINS // CPYS TO CALL WHEN CLOSE
8:45 AM
16
[29] LL ARROWHEAD TOW
8:44 AM
15
[28] A19-405A REQ ETA ARROWHEAD / HAVE THEM CALL WHEN CLOSE SO WE CAN ASSIST TO GET THEM THROUGH TRAFFIC
8:38 AM
14
[26] A19-405A REQ ETA FROM 19-404M
8:37 AM
13
[25] ^***ISSUE SIGALERT*** E/B 4 E/OF DISCOVERY BAY BLVD. ONE-WAY TRAFFIC CONTROL IN EFFECT DUE TO COLLISION. UNK ETO, EXPECT DELAYS
8:37 AM
12
[24] A19-405A ALREADY 1097
8:35 AM
11
[22] [Notification] [CHP]-STOCKTON CHP ADV'ING OFCR IS 97 / WHN UNIT GETS CLOSE THEY CAN STOP TRAFFIC SO UNIT CAN GO W/WAY TO ACCESS THE TC [Shared]
8:33 AM
10
[21] COPY, 1039 DOTCC, CMS ON PLS ADV WHEN CLEAR
8:32 AM
9
[20] TASK 19-405 TMCGG, REQ SIG ALERT
8:32 AM
8
[19] A19-404M CPYS ETA APPROX 10 MINS
8:32 AM
7
[18] A19-405A 1097 WILL NEED ONE WAY TRAFFIC WHEN 19-404M 1097
8:30 AM
6
[16] A19-405A ISSUE SIG ALERT TRAFFIC BACKING UP
8:28 AM
5
[15] [Rotation Request Comment] 1039 ARROWHEAD TOW 800-750-6539 W/ HEAVY DUTY TOW
8:26 AM
4
[12] PER STOCKTON COM UNIT 1097 WILL HEAVY 1185 BLKG EB LNS EB 4 JWO CO LINE
7:49 AM
3
[3] PARTL BLKG EB LN
7:49 AM
2
[2] BIG RIG VS BIG RIG
7:49 AM
1
[1] PRIOR TO 1ST BRIDGE