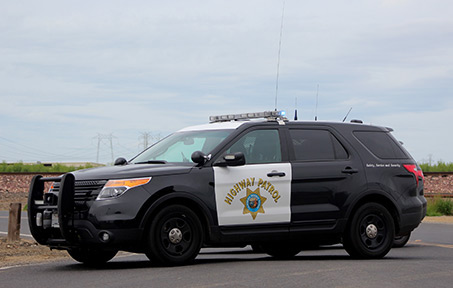 At 4:30 pm Wednesday, East Contra Costa Fire was dispatched to assist the California Highway Patrol with a male who jumped in the canal after a police pursuit.
The incident occurred on SR-4 in Discovery Bay near the Old River Bridge which blocked lanes of traffic in both directions.
According to Dispatch, the subject was threatening suicide by officer and jumped into the water.
Engine 59 arrived on scene where they located both CHP and the Stockton Fire dive team. The subject was pulled from the water and was receiving medical treatment. AMR was still responding.
As of 5:00 pm, all lanes were open and commuters were experiencing residual delays from the incident.
The California Highway Patrol has not yet released any information on the incident. It is still unclear where the start of the pursuit began.
Update per CHP:
STOCKTON CHP ARRESTS DRIVER AFTER HIGH SPEED PURSUIT THROUGH MULTIPLE COUNTIES.
On Wednesday, August 9, 2017 at approximately 1224 hours, Butte County Sheriffs Office located a gray Dodge Magnum that was previously reported driving recklessly in the Oroville area. The deputies attempted to make an enforcement stop on the Dodge but the driver failed to stop.
CHP units as well as CHP Air Operations were requested. The Dodge evaded CHP units on southbound I-5 through the Sacramento area towards Lodi. Stockton CHP was able to take over the pursuit in the area of I-5 and SR-12. The Dodge continued to evade at high speeds as it maneuvered through traffic recklessly.
At least three attempts to disable the Dodge with spike strips were unsuccessful. The Dodge exited at Charter Way and continued westbound on SR-4. As a result of the high speeds and passing over double yellow lines, the ground units stopped pursuing the Dodge to preserve public safety. The CHP airplane continued to monitor the Dodge and give officers updates.
Due to quick thinking officers, CHP was able to coordinate the closure of the Old River Bridge near Discovery Bay. When the Dodge reached the bridge and was unable to continue, the driver fled on foot and jumped into the water to continue evading. Contra Costa County Sheriffs Office responded to the area with a boat to assist in the apprehension of the suspect.
The suspect continued to evade by swimming under the boat and taunting officers from the water. After approximately one hour, the suspect was taken into custody with a collaborative effort by CHP, Stockton Fire Department and Contra Costa Sheriffs Office.
The suspect was identified as Gregory Alan Holloway, 46, from Vacaville. Holloway was medically cleared and was booked into the San Joaquin County Jail for felony evading and resisting arrest.
No other parties were involved or injured as a result of this incident.