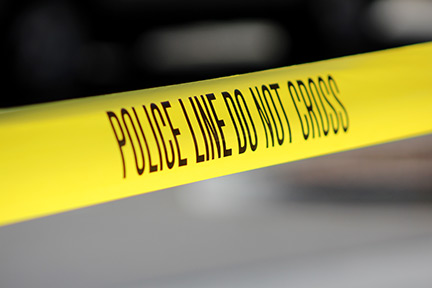 The Contra Costa County Sheriffs Office is investigating a Wednesday morning officer-involved shooting in the unit (first) block of Adelaide Drive at Pacheco Blvd in Martinez.
The incident occurred around 9:30 am where an officer opened fire and shot the "suspect" who was later declared dead at the scene.
Officers have closed adjacent roadways to aid in their investigation of the incident.
The sheriffs officer will be releasing details later in the day and stated that the county protocol for fatal officer-involved incident has been invoked.
2:45 pm UPDATE
The Contra Costa County Office of the Sheriff said a 41-year-old Discovery Bay man who was a felon in possession of a firearm shot at a deputy sheriff before the deputy returned fire. The suspect was a known gang-member and had a criminal record. He also had a warrant for his arrest.
Official release from the Sheriffs Office:
The Contra Costa County Office of the Sheriff and the Contra Costa County District Attorney's Office are currently investigating an officer involved shooting per the county's law enforcement involved fatal incident protocol.
This morning at about 9:03, two Deputy Sheriffs handled a detail on Adelaide Drive in Pacheco. They cleared the call at about 9:31. As one of the Deputies left the area, he noticed a person who had an outstanding warrant on foot in the area of Adelaide Drive and Pacheco Boulevard. The Deputy went to contact him. The person kept reaching into his waistband and ran away leading to a foot pursuit by the Deputy. The Deputy attempted to physically control the person, giving numerous verbal commands to show his hands. A struggle ensued with the suspect pulling out a firearm from his waistband. He fired one shot toward the Deputy's head.
The Deputy returned fire, shooting the suspect.
The Fire Department and an ambulance responded to the location. The male suspect was later pronounced deceased at the scene.
The 41-year-old white male from Discovery Bay is not being identified at this time. The suspect had a no bail, warrant for evading and resisting arrest from another county. The suspect also had extensive prior contacts with law enforcement that include drug possession, multiple counts of assault with a deadly weapon, possession of dangerous weapons, felon in possession of a firearm, stolen vehicle possession, obstruction, possession of burglary tools and parole violation. He was also an active member of several gangs in Contra Costa. The Deputy was unhurt.
The investigation is ongoing. Anyone with any information on this incident is asked to contact the Office of the Sheriff Investigation Division at (925) 313-2600. For any tips, please email: [email protected] or call 866-846-3592 to leave an anonymous voice message.