Here is a look at the Saturday Events in East Contra Costa County:
8:00 am: Brentwood Farmers Market
The 2017 season will run every Saturday through November 18  located at First Street between Oak and Chestnut.
---
9:00 am: Pittsburg Farmers Market
Join the Pittsburg Farmers Market Saturdays from 9:00 am to 1:00 pm between May 6 through October 21 located at Railroad Ave between 5th and 6th Streets.
---
11:00 AM: Heart of Oakley Festival
The family friendly Heart of Oakley Festival returns on Saturday which features a kid zone, vendors, performances, cultural booths, and a beer and wine area.
The event will be this Saturday, September 23rd from 11 a.m. to 5 p.m. at the Civic Center Plaza. Parking will be available at the corner of Gardenia and Main Street, Oakley Elementary School, Vintage Parkway Elementary School, and other smaller lots off of Main Street. During the festival, a portion of Main Street will be closed in the downtown area.
For more information related to the festival including road closures, parking, etc. visit heartofoakleyfestival.com
---
12:00 pm: Rivertown Brews & BBQ Cook-Off
On Saturday (12-4pm), the Celebrate Antioch Foundation and Antioch Rivertown Merchants present the Riverton Brews and BBQ Cook-Off event.
The event kicks off at 12:00 pm and runs through 4:00 pm where you can enjoy craft beers and observe a BBQ Cookoff during the brew crawl while live entertainment is ongoing.
Tickets are just $15 – click here
Starting Location: Elite Dance, 304 G. St, Antioch CA 94509
---
2:00 pm: 7th Annual Nature's Canvas Exhibit Opens at the Lynn House Gallery

The Arts & Cultural Foundation of Antioch is proud to present the works of artists living in and around the Delta at the Lynn House Gallery. With the many hills and valleys, along with East Bay Regional Park properties, artists have an abundance of opportunities to capture nature and all its wonders in many art forms.
The Nature's Canvas Exhibit will have many works of art in clay, watercolor, oils, acrylic, mixed media and photography.
The Lynn House Gallery is located at 809 West 1st Street in downtown Antioch in a quaint 1907 Victorian. The exhibit will showcase approximately 60 artworks and opens on Saturday, September 23rd, with a free artist reception from 2-4 PM. The exhibit continues through October 15th on Wednesdays and Saturdays from 1-4 PM. The artist reception and exhibit are free to the public.
Registered artists are: Mahnaz Azarafrooz, Lori Azzolino, Gloria Cannon, Prudence Capelle, Anna Chunn, Eloine Chapman, Chelsea Colbert, Nina Collosi, Trudy Couch, Clyde Cox, Dianne Curtain, Becky Decierto, Paul Duggan, Michele Eakin, Betty Espindola, Chelsea Sarah Evans, Mary Evans, Linda Fead, Art Garcia, Yoshiko Gobbell, Easy Gonzalez, Catherine Hanson, Jennifer Johnson, Beverly Knight, Roswitha Kress, Paulette Lagana, Ellen LaVaccare, Ryan Lutes, Colleen Madge-Stevens, AnnMarie McGill, Sarah Moore, Beverly Prather-Martinez,  Mike Nelson, Barbara Rausch, Paul Schorr, Joel Summerhill and Beverly C. Turner.
For more information visit www.Art4Antioch.org, call (925) 779-7018 or email [email protected]
---
3:00 pm: The Country Kick It
This event will be held in Byron (3918 Main St) where proceeds will support local veterans and artists. Tickets are $30 and include 1 BBQ dinner and all showcased entertainment, activities and vendors. Kids and under are free and additional meals sold separately. The event features The Rob Tracy Band, Michael Beck, Toree McGee, CC Amato, Ray Reynolds Jr, Zena Jean, Lana & Matt Neal, Lance Amato, TrinaLynn, Allyah Kline, Rhonda Hurles, Dan Bruel
For more information, visit,  www.ECVSS.org
---
7:00 pm: Antioch Speedway
Join the Antioch Speedway at the Contra Costa Fairgrounds for a night of racing. All Star 360 Winged Sprints, Wingless Sprints, Limited Late Models, B-Mods and Hobby Stocks.
Adult 13+ Ticket: $15
Seniors 65+ Ticket: $10
Active Military Ticket: $10
Kids 6-12 Ticket: $10
Kids 5 and Under Ticket: Free
Family Pass (2 Adults, 2 Kids): $40
Pit Gates Open: 2
Gates Open: 5
Racing Starts: 7
---
8:00 pm: El Campanil Hosts Joel: Tribute to Billy Joel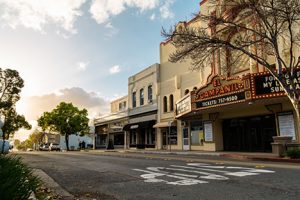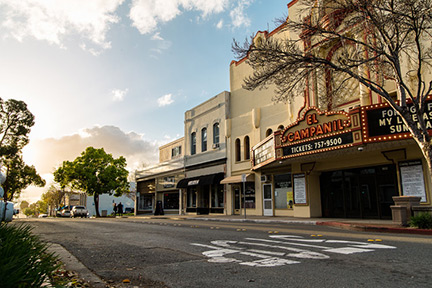 JOEL The Band is the premier rock and roll Billy Joel Tribute band on the West Coast. Fresh off the national tour of Billy Joel's Tony Award-winning rock musical "MOVIN' OUT", Piano Man KYLE MARTIN and his group of professional musicians have toured California and are preparing for their national tour later this year.  The band performs Billy Joel's timeless repertoire including songs like "Big Shot", "Only the Good Die Young", "An Innocent Man", and "New York State  of Mind."  They are blazing hot, and will have you on your feet rocking out.
KYLE MARTIN made quite a name for himself amongst Broadway and Rock fans as he traveled to over 100 cities starring as the "Piano Man" in two separate National Tours of the Tony Award-winning Billy Joel/Twyla Tharp musical smash "MOVIN' OUT."
​​Adults: $27
Seniors: (62 & Over):  $25
Youth: (under 18): $10
For tickets, https://www.elcampaniltheatre.com/joel.html