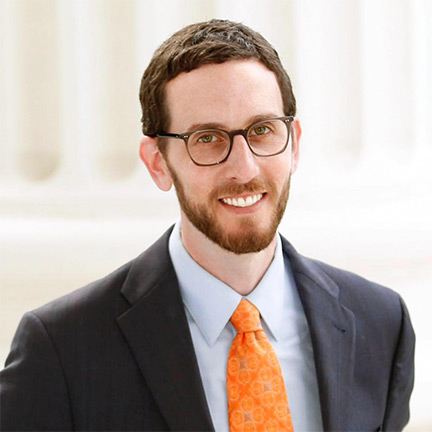 Today, Senator Scott Wiener (D-San Francisco) announced the LOCAL Act (Let Our Communities Adjust Late Night) to allow, but not require, local governments to extend alcohol service hours to a specified time between 2 a.m. and 4 a.m for bars and restaurants.
Under Senate Bill 384, the decision for how and where to implement any extension of alcohol service hours would be up to the local jurisdiction, with approval by the Department of Alcohol Beverage Control (ABC). No local jurisdiction would be forced to extend hours – the decision would be entirely up to the local jurisdiction, subject to sign-off by ABC. The bill would not permit extended hours at liquor stores.
"California is a diverse state, with cities and neighborhoods that have different needs when it comes to nightlife," said Senator Wiener. "By granting local control to our cities to extend their late night hours, we can support areas that benefit economically and culturally from a strong nightlife presence, while ensuring that other cities and neighborhoods retain their current rules. This nuanced approach has been successful in other cities across the country, and California cities should have the same options as places like Chicago, New York, and Washington D.C."
The LOCAL Act is supported by a broad coalition, including the California Restaurant Association, the Golden Gate Restaurant Association, the California Music & Culture Association, the California Hotel and Lodging Association, Hotel Council SF, San Francisco Travel, and the San Francisco Chamber of Commerce. California's nighttime industry, including food service, bars/clubs, restaurants, and live music, generate many billions of dollars in consumer spending and employ well over a million Californians. Tourism in California generated $117.5 billion in spending in 2014 and supported over a million jobs.
"California's social and nightlife industries are already an economic driver for many California communities," said Sharokina Shams from the California Restaurant Association.  "This bill would give eating and drinking establishments the opportunity to work with the local governing bodies and local law enforcement to design a plan that works for a specific location.  SB 384 provides a clear potential for economic growth.  Not only will it allow restaurants, bars, art galleries and hotels to extend on-sale hours, it will increase local revenue and help other small businesses that operate late-night cafes, bookstores, and record stores to thrive."
American cities with late-night service hours beyond 2 a.m. include Chicago, Washington D.C., New York City, Buffalo, Las Vegas, Louisville, Atlanta, Miami Beach, New Orleans, and Atlanta.
"The California Music & Culture Association strongly supports Senator Wiener's bill to (finally) expand late night service hours to our great state," said Ben Bleiman, Co-Chair of the California Music & Culture Association. "Nightlife is a major economic and cultural driver in California. Rather the current "one-size-fits-all" approach, Senator Wiener's bill puts control over these factors where it rightfully belong — in the hands of each individual municipality. This bill represents a crucial opportunity for California's cities and towns to choose to join the ranks of those across the country and the world offering truly world-class nightlife for their residents and visitors."
The LOCAL Act will establish a process involving local government, local law enforcement, the general public, and the Department of Alcohol Beverage Control (ABC) to extend the hours of alcohol sales to a specified time between 2 a.m. and 4 a.m in specific areas. Extended alcohol sale hours could be conditioned to include only specific days of the week or certain holidays.
Local governing bodies, if they choose, will first develop and approve a local plan showing that public necessity and convenience will be served by extending alcohol service hours. The local plan must identify which areas will be eligible for extended hours, as well as a law enforcement assessment regarding impact on public safety. The local plan must exhibit resident and business support, as well as the availability of transportation services. Once the local plan authorizing extended alcohol sales is approved by ABC, a business must then apply to ABC for an extended hours license.
"We think it's a great idea to allow local communities to decide whether they would like more late night opportunities," said Gwyneth Borden, Executive Director of the Golden Gate Restaurant Association. "As a world class city, many lament that San Francisco's dining scene is notoriously an early one and that's attributable to last call being earlier than cities like Chicago and New York.  Food margins in full-service restaurants are quite thin, which is why serving alcoholic beverages makes the difference in the profitability of restaurants.  If last call were later, it would open up more late night dining options."
"Granting local communities the ability to extend their nightlife hours will allow them to encourage more tourism in their cities," said Jon Ballesteros, Senior Vice President of Public Policy at San Francisco Travel. "Our nightlife and entertainment sectors are an important part of what drives tourism in California. SB 384 will give California cities that rely on a tourist economy a local tool to be even more competitive in attracting conventions and international travelers."
"We should determine at a city level how to best attract and support local nightlife businesses," said Jim Lazarus, senior vice president of public policy for the San Francisco Chamber of Commerce. "We can't take a one size fits all approach when it comes to nightlife in San Francisco neighborhoods. What's best for one neighborhood might not be best for another, and this legislation allows us to capitalize on nightlife as an economic driver, increase jobs and local tax revenue, when deemed appropriate in a specific area of the City."
"The hospitality industry and our city would benefit from extended alcohol service hours through increased jobs, tourism and local tax revenue," said Kevin Carroll, Executive Director, Hotel Council of San Francisco. "Creating more flexibility in our nightlife industry allows cities like San Francisco to better draw and serve visitors from all over the world."