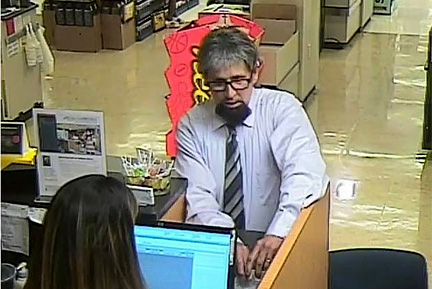 The San Ramon Police Department is seeking the public's help in identifying a bank robbery suspect after the US Bank on San Ramon Blvd was robbed on Friday.
The suspect was described as a white male is his 40's, 6'2", salt and pepper hair, black rim glasses, lavender dress shirt, with a gray striped tie, and an obviously fake dark colored goatee.
Anyone with information should contact the San Ramon Police Department.