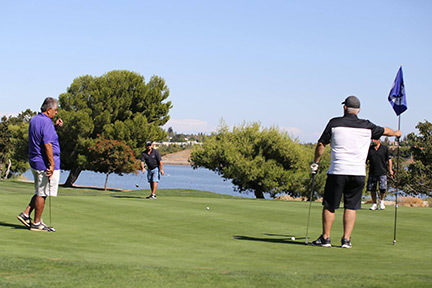 The following letter was submitted by Ron Parish, General Manager, at the Lone Tree Golf Course in Antioch. He is encouraging Delta View Golfers to come try out Lone Tree Golf Course.
Dear Delta View Golfers,
Most of you already know and have friends who play Lone Tree.  I would like to welcome you and take a moment to let you know of some of our programs here: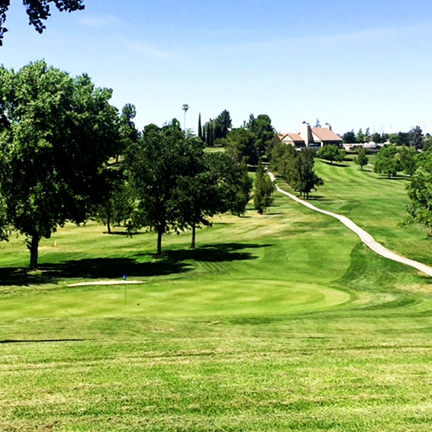 THE ANTIOCH GOLF CLUB OR AGC:  this club is rich in history and currently hosts a 140 person and growing roster of Men and Women for the 2018 year.  A great group who love their golf and camaraderie.  The club minimally hosts a monthly weekend tournament both 1 and 2 day competitions.   Additionally, as many of you know from competing with us, the Club relishes participating in the NCGA 12 man matches for both the Thursday team and the Saturday team.  Summertime will also find a Wednesday PM 9 hole game enjoyed weekly.  Again, great Guys & Gals who I would encourage you to get acquanted with.  If you see any of the below current Board Members below, stop and introduce yourself, they will be glad to tell you more.  Pictured from left to right are Club President Byron Eggers, AGC Director Jeff Lucas, Vice President Joe Morales, Board Members Cleto Gonzalez, Joe Bittner, Kirk Sawczuk, and the infamous Rick Armstrong who serves as the Club Treasurer (as well as Lone Tree's Tournament and Golf Operations Manager).
THE ANTIOCH SENIORS GOLF CLUB plays every Wednesday morning with an 8 AM shotgun.  This hearty group loves their golf and runs competitions through this weekly game through the year.  Come on a Wednesday early and ask for President Scott Kendrick, or some of the other members of his Board such as Al Holmes, Ernie Abeyta, and Bill Ardent.  They will be sure to make you welcome.  The Club Champion Ed Ignacio can be found at the chipping green working on his game so you will have to there to meet him( that's why he is Club Champ)!  Meet these Guys once, and I promise you will have a laugh and enjoy your time and golf!  This group additionally does an away day on a Tuesday or Thursday once per month; 3/27 they are playing Brentwood.  They run their own newsletter to keep all informed and the Christmas party has some one-liners that the staff are still laughing about compliments of Mr. Holmes!
LADIES:
Our 18 hole ladies group plays on Wednesday mornings with the Senior AGC shotgun or just after them.  Many friendly faces and fine golf swings with this group!  Contact Rick Armstrong in the golf shop if you want help pairing up with these loyal linksters.
We have a 9 hole ladies group that plays on Fridays when the weather gets warmer.  Again ask Rick in the golf shop if you have interest.
We have a ladies group that plays on Thursdays at 5 PM once the time changes.  These ladies are a growing group and can be found enjoying dinner, a glass of wine, and music on the green following play.  Send myself an email if you want to get on their email list and I will forward your address to their organizers (

[email protected]

)
Newer lady golfers are encouraged to attend our once a month Clinic, 9-hole Golf mixer, then Dinner.  Info. for the next event on Friday 3/9 and sign up is here!  Bring a buddy and join the fun!
JUNIORS:
Hopefully you know of our "The First Tee" Youth program.   Golf is the vehicle but this program is so much more that that with Core values, life skills, and healthy habits being woven into weekly lessons by the trained Coaches.  Juniors who stay in the program until they are 13 years of age have a 100% high school graduation rate within our Chapter!!  Spring session is soon to start the week of March 19th.  Information or registration can be found here.
Family Golf will return once daylight savings changes.  Be sure to be on our Master email list to find out more about this golfing program and other opportunities.  Register for future information and our email club here. 
Above is just some of the information for what we have going on at Lone Tree with regards to golf!  Their are many instruction programs such as Get Golf Ready, or other activities with our restaurant and Event Center that can be found on our web calendar here.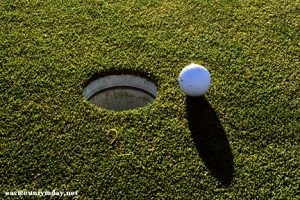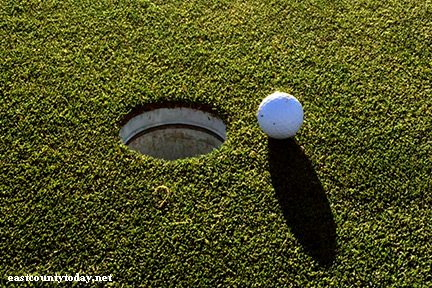 Delta View Golfers, to help welcome you to Lone Tree and keep you enjoying the game, we have extended for a limited time A "FREE ROUND OF GOLF" to current Delta View members with the purchase of a Golfers Advantage or Golfers Advantage Plus Membership.  Take a look at the information for these fabulous programs that are extremely popular and have many benefits.  Information here.  Besides this free round of golf, you will earn another free round on your Birthday!  Plus the many, many other advantages of these programs throughout your golfing year!
With regards to the Regular Antioch Golf Club Membership or Senior AGC Membership; see information here and download a membership form or find a form in the golf shop!  For a limited time, Lone Tree Golf Club would like to offer Delta View Golfers "$20" towards their annual fee to join either of these clubs (AGC or Senior AGC).  Pay only $75 for a Regular membership that is normally $95; and pay only $55 of the Senior Membership that is normally $75.  Lone Tree Golf Club will pay the respective Club the additional $20 of each Delta View Golfer's Annual fee!  Included in this fee is an NCGA handicap index/GHIN # and eligibility for all monthly club tournaments!
We hope to see you checking out what we have to offer at Lone Tree.  Be sure to stop by the golf shop and talk with the staff if you have further questions; or send one of us an email (info below)  and we will be glad to talk with you more about what is available here.   There are a lot of great golfers and people that play here, and we extend each of you a welcome and hope you will come enjoy the game at Lone Tree with us.   I hope to see you soon.
Respectfully,
Ron Parish, PGA General Manager, Lone Tree Golf & Event Center
Send questions to: