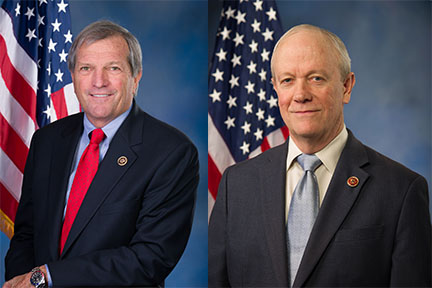 Walnut Creek, CA – Representatives Mark DeSaulnier (CA-11) and Jerry McNerney (CA-09) announced they will host a joint town hall at Dallas Ranch Middle School in Antioch on Tuesday, March 27th at 6:30 p.m. The City of Antioch is split between the two representatives.
During the town hall, DeSaulnier and McNerney will provide a legislative update, and constituents will have an opportunity to ask them questions.
Antioch Town Hall with Congressman McNerney (CA-09)
Tuesday, March 27, 2018
6:30 p.m. to 8:00 p.m.
Dallas Ranch Middle School
1401 Mt. Hamilton Drive
Antioch, CA 94531
Doors Open at 6:00 p.m.
This event is open to the public, press, and photographers.
Please RSVP by visiting https://desaulnier.house.gov/town-hall-rsvp or calling 925-933-2660.
To request ADA accommodations, translation services, or for more information contact Representative DeSaulnier's office in either Walnut Creek or Richmond.