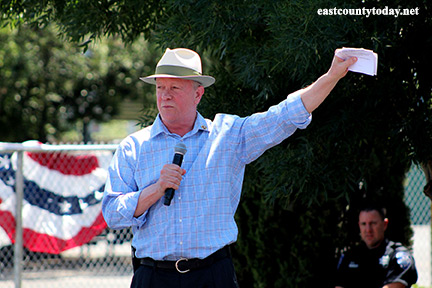 Washington, DC – In response to President Trump's first State of the Union address, Congressman Jerry McNerney (CA-09) issued the following statement:
"The State of the Union is meant to be an opportunity for the President to lay out a plan to move our country forward. Unfortunately, what we heard tonight was nothing more than vague requests to Congress and a reiteration of a discriminatory immigration proposal that was released last week.
"Time and again, the President has called for investments in infrastructure, but he failed to take this opportunity to clearly outline a concrete proposal to fix our crumbling roads and bridges. He chose once again to focus on a racially charged anti-immigration policy that fails to outline protections for the young people enrolled in the DACA program.
"Tonight the President touted the success of the new GOP tax plan, but he did not acknowledge the estimated 38 million middle-class Americans who are expected to see their taxes increase under this law. He also made sure to highlight the elimination of the individual mandate, which will cause millions of Americans to lose access to vital health care.
"While the President spoke of the need for unity, his speech was riddled with offensive and divisive rhetoric. The American people deserve better. We can all agree that Washington must come together to move our country forward, and I will continue to work with my colleagues to do just that."
# # #
Rep. Jerry McNerney proudly serves the constituents of California's 9th Congressional District that includes portions of San Joaquin, Contra Costa, and Sacramento Counties. For more information on Rep. McNerney's work, follow him on Facebook and on Twitter @RepMcNerney.