A group of citizens who were passionate about blocking an ordinance approved by the Antioch City Council which created two Cannabis Business Districts, failed in their attempt at a referendum.
The group, Not in Antioch, announced Wednesday that it did not reach the 5,200 signatures within 30 days (10% of voters) needed to place the referendum on the November ballot.  They did, however, collected around 3,000 signatures.
Here is the message posted by the group:
Hello Antioch Residents!
Today is the deadline for signatures to be submitted for the Not In Antioch petition. We would like to thank everyone that signed the petition and all those that helped in spreading the word and gathering signatures. This was a true community effort and we enjoyed the opportunity to engage and hear directly from the people of Antioch, not only this issue, but on the current state and future direction of our great city.
We gathered over 3,000 signatures in just under 30 days! Although we did not gather enough signatures to move the referendum forward, we are encouraged by the amount of community support received for this effort and will continue to advocate for responsible policy that is in the best interest of all Antioch residents.
This is not the end! We encourage everyone to remain engaged with what is happening in our local government. There are more decisions to be made regarding cannabis businesses in Antioch, and we hope that you will join us in holding our leaders accountable by showing up to council meetings and speaking up. Lets continue to work together to see Antioch become the city we can all be proud of.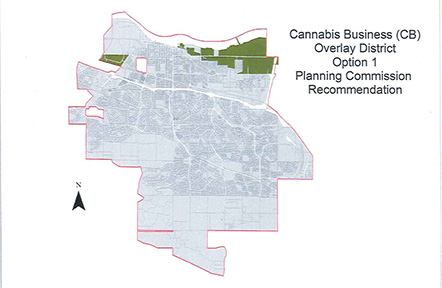 The group started the petition process because they believed the city is not prepared for unrestricted Cannabis businesses within the two zones of the City (near Costco and off Wilbur).
The council also ignored the recommendation by police chief Tammany Brooks which he believed this would bring in more crime while highlighting the police department was understaffed.
The group said they were not against medical marijuana, but rather they urged the council to hold off until the city was prepared and much more structure was established while further clarity would be determined in the future.
The effort was led by: Manny Soliz, Jr., Rodney McClelland and Diana Patton