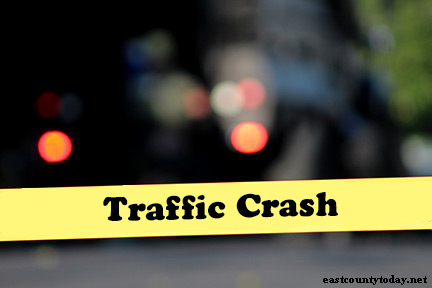 At 7:13 am Monday, Contra Costa County Fire Protection District firefighters were dispatched to a report of a vehicle into a tree with possible ejection in the City of Pittsburg.
The incident occurred in the 2700 block of E Leland Road in front of Los Medanos College where it was reported of one possible ejection and one person trapped in the vehicle.
By 7:19 am, Engine 85 reported one vehicle struck a tree and ended up in the opposite lane of traffic. They also stated one person was down in the street.
By 7:20 am, Engine 85 requested a total of three AMR units to the scene and the roadway is currently shutdown.
As of 8:00 am, Pittsburg Police say the roadway is expected to be closed for several hours while they investigate the crash.
Update per Pittsburg Police:
Injury Collision Investigation
East Leland Road / West of Century Blvd.
This morning around 07:20 AM. officers responded to a vehicle collision near the intersection of East Leland Rd. west of Century Blvd. The involved vehicle was found to have collided with a tree located within the center medium.
When officers arrived, they found the driver was trapped inside the vehicle and the front passenger had been ejected into the roadway. A child was seated and secured in a child safety seat in the rear seat of vehicle. The driver of the vehicle had to be extricated by first responders and all three occupants were later transported to John Muir Walnut Creek for additional medical treatment.
All occupants are listed in critical, but stable condition. The cause of the collision is unknown at this time. Impairment nor distracted driving appeared to be a factor in the cause of the collision. This investigation remains active.
The Pittsburg Police Department reminds you that when rain begins to fall, roadway friction is reduced. Be sure to slow down and turn on your headlights. Wet pavement will increase stopping distances and vehicle control. Give yourself plenty of time to reach your destination.