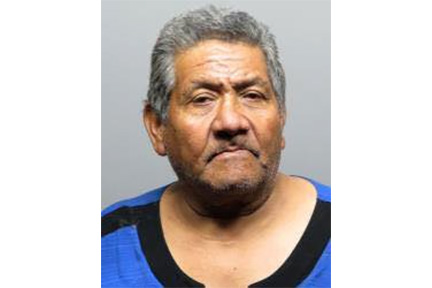 Just before noon on Monday, Pittsburg Police issued an advisory for the community to avoid the area between W 10th Street and Beacon Street as well as W. 10th Street and Enterprise Circle until further notice due to police activity.
By 2:00 pm, Pittsburg Police had not released any additional information and Pittsburg PD SWAT was on scene.
4:30 pm Update per Pittsburg Police
At about 10:45am , officers responded to the 500 block of W. 10th Street after a victim reported being threatened by the suspect. During the investigation, it was learned that the victim and suspect are known to each other.
Through the investigation it was determined that the suspect, 60-year-old Pittsburg resident Jose Ruiz Lopez, threatened to kill the victim while armed with a firearm. The victim was able to flee without being injured and witnesses provided information that Lopez was possibly hiding in a nearby parked car.
Officers attempted to make contact with Lopez in the car and due to the belief he was armed, the tactical unit ultimately arrived. After gaining access into the vehicle, it was found that the suspect was not inside and had fled prior to officers arriving.
We want to thank everyone in the area for their cooperation and patience while this situation was resolved. We are also asking that if Lopez is seen, please call 911 immediately as he is believed to be armed and dangerous.
UPDATE
Per Pittsburg Police, Jose Ruiz Lopez is now in custody.