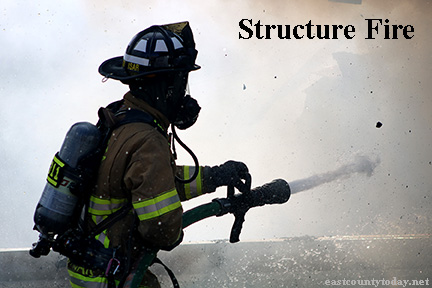 At 9:26 am Monday, Contra Costa County firefighters were dispatched to the 2000 block of Oakridge Lane in the City of Pittsburg after a fish tank was reportedly on fire.
While responding, firefighters were advised that multiple oxygen tanks were inside the home along with a large dog with smoke filling the structure.
Firefighters arrived on scene with light smoke showing but were having difficultly making access due to a very large Doberman dog inside the home. Animal Control and Pittsburg Police were advised to also respond.
By 9:40, firefighters made entry to the home and advised the fire was out and to cancel the balance.  The dog was also secured.
No further information was available.