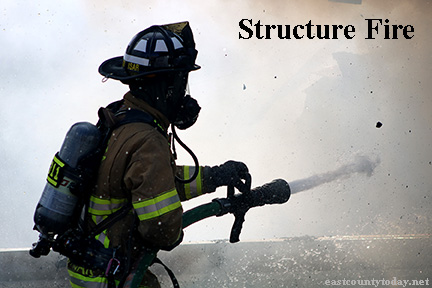 At 6:32 am Saturday, Contra Costa County firefighters responded to a report of smoke and flames coming from a home in the 200 block of Andrew Ave in the City of Pittsburg.
While responding, Battalion 8 reported a large column of black smoke from Highway 4.
Truck 84 arrived on scene by 6:38 am and requested a second-alarm fire due to power lines that were coming down.
By 6:43 am, reported there were down power lines and they were beginning fire attack.
By 6:59 am, firefighters were still battling the fire.