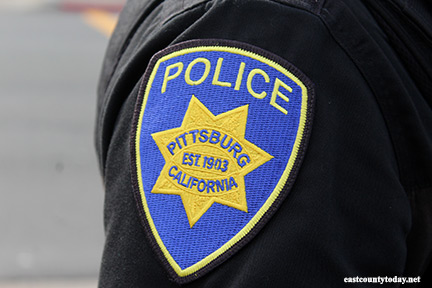 The Pittsburg Police Department reports at 11:26 PM Friday, officers responded to a vehicle versus bicyclist collision at the intersection of Railroad Ave and Castlewood Drive.
When officers arrived, the bicyclist was located in the southbound lanes of Railroad Ave. The man was suffering from head trauma and immediately transported to John Muir Walnut Creek where he was pronounced deceased. The driver of the involved vehicle remained on scene and was cooperative throughout the investigation.
Impairment nor distracted driving appeared to be a factor in the cause of the collision.
The Pittsburg Police Department Fatal Accident Response Team responded and took over the investigation. It was determined the driver of the vehicle was traveling northbound on Kirker Pass Road approaching the intersection of Castlewood Drive with a steady green signal for their direction of travel.
The bicyclist entered the roadway westbound crossing Railroad Avenue on his bike in the crosswalk. The driver attempted to avoid the collision with the bicyclist, but was unable to do so.
The identification of the bicyclist is being withheld pending notification to their family.
This investigation remains active and officers are examining the city's video surveillance system, as well as video from area businesses, that may have captured the incident. The Pittsburg Police Department asks anyone with additional information to please contact the Pittsburg Police Department Tip-Line at 925-252-4040.
Information released by Pittsburg Police Department