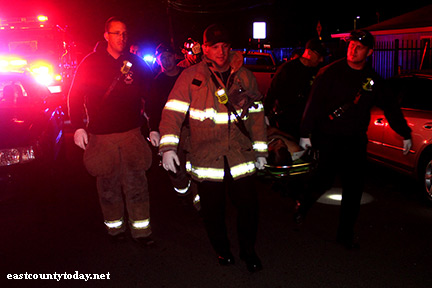 At 10:45 pm Saturday, Pittsburg Police responded to a report of a shooting with multiple victims on Madoline Street in Pittsburg.
Upon arrival, first responders located a total of 7 patients in the area of Madoline St. and Belle Drive with patients also located in an alleyway.
According to Jim Huntze, Contra Costa Fire and AMR treated four patients with gunshot wounds, two assault victims and 1 victim suffering chest pains. 1 medical helicopter was used and 8 ambulances requested.
Pittsburg Police had at least one male in custody, however, its unclear if he was taken in for questioning or was arrested.
Also responding to assist with the shooting scene was the Contra Costa County Sheriffs Office along with the California Highway Patrol, AMR, and Contra Costa Fire.
As of 1:20 am Sunday morning, Pittsburg Police has not yet released information on the shooting.
Check back for updates.