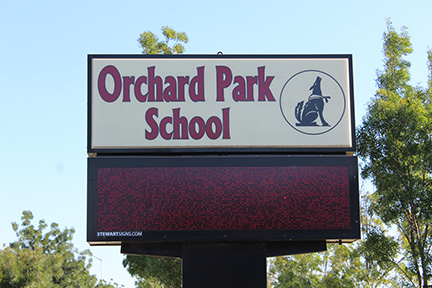 On Friday, Orchard Park School in Oakley issued a notice to parents that a girl walking home Thursday from school was approached by a male who attempted to coheres her into getting into the car.
Oakley Police were on school grounds Friday afternoon as a precaution.
Here is a copy of the notice issued to parents:
This is Orchard Park School calling with an important safety announcement. Administration at Orchard Park  has just confirmed on November 29th that there was an adult male in an older white car attempting to pick up one of our students as she walked from school. The student is safe and the police have been notified.
Please take a moment to review stranger danger with your children and to remind them to never speak to a stranger and always walk in pairs or groups when possible. If your student is every approached by a stranger please remind them to tell a school official or law enforcement officer immediately.  As always, your child's safety is our number one concern. Please do not hesitate to contact us should you have further questions or concerns.
No further information was released.