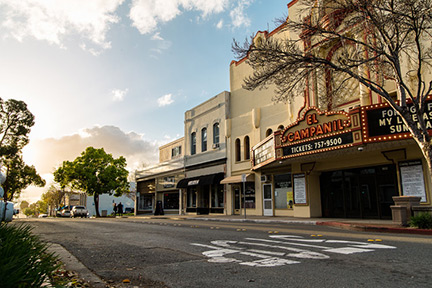 Here is a look at events happening in East Contra Costa County this weekend.
8:00 am: Brentwood Farmers Market
The 2017 season will run every Saturday through November 18  located at First Street between Oak and Chestnut.
---
9:00 am: Brentwood Coffee With the Cops
Join the Brentwood Police Department as they will host a Coffee With the Cops from 9:00 am to 11:30 am at the police department community room (9100 Brentwood Blvd).
Join Acting Police Chief Tom Hansen and our command staff to talk about a variety of issues that are important to you and learn about what is developing within the police department.
---
9:00 am: Pittsburg Farmers Market
Join the Pittsburg Farmers Market Saturdays from 9:00 am to 1:00 pm between May 6 through October 21 located at Railroad Ave between 5th and 6th Streets.
---
10:00 am:  Hot Rods for Paws Car Show

On October 21, the Furry Friends Food Relief Program will host their 4th Annual Hot Rods for Paws Car show and event.
The event will be held from 10:00 am to 4:00 pm at Petco in Brentwood (by Khols)  5481 Lone Tree Way, Brentwood. The event is FREE to the public, if you wish to enter your car it is $25.  Cars can enter the show at 8:00am.
More than 65 vendors will be on participating along with many rescue organizations with pets for adoption.  A kids zone with Oakley Rocks, raffle prize table, pet costume contest and on stage performances by Delta Squares and Halau Ka Waikahe Lani Malie.
The pet costume contest parade starts at 12:00 and need to be checked in at the Furry Friends Food Relief booth by 11:45am.  Winners will be announced for Scariest, Cutest, Best Look-a-like with Owner, Best Family, Most Unique and Best Overall
All the proceeds goes to support Furry Friends Food relief, who assist over 2,000 pets in Contra Costa County and surrounding counties.   FFFR assists families with low cost vaccines, free food, free to low cost spay and neuter and other minor medical assistance for pets, keeping them healthy and in homes that love them.
–
Furry Friends Food Relief Program: "Helping those in need feed their Furry Friends"
Tax ID: 47-2163583
Website:
www.furryfriendsfoodre.wix.com/fffr
Like them on Facebook:
https://www.facebook.com/FurryFriendFoodReliefProgram
---
10:00 am: John Marsh Historic Trust Hosts Heritage Day 2017
The 4th Annual Heritage Day is packed with things most people don't usually get to see — old things, new things and things yet to be. Visitors to the free, family event will get a chance to take a look inside the 161-year-old Stone House built by pioneer John Marsh, including the newly completed work done to stabilize the iconic structure—located at 21789 Marsh Creek Road in Brentwood.
They'll get a chance to hike in the usually closed Marsh Creek State Park, or around the usually inaccessible Marsh Creek Reservoir thanks to our partner County Flood Control. (NOTE: Hikers should arrive at 9:30 a.m. to register. The moderate hikes willl take about two hours, and a donation of $5 per hiker is requested.)
They'll see a special presentation by California State Parks archaeologists on the 7,000-year-old discoveries next to the Stone House.
---
12:00 pm: Oakley Harvest Festival

Saturday, the City of Oakley invites the community to attend and celebrate the joys of Fall harvest with its annual Harvest Festival.
The event is from 12:00 pm to 4:00 pm at the Oakley Civic Center Plaza in downtown Oakley. Pumpkin Decorating Contest, Pie eating contest, Costume parade, Canine costume parade, Children's area, Vendors, Entertainment http://eastcountytoday.net/ectevent/oakley-harvest-festival/
For more information, call Cindy at (925) 625-7044 or email: [email protected]
---
1:00 pm: Imperiale Beer Cafe Hosts North Bay Fire Relief Fundraiser

On Saturday, Imperiale Beer Cafe in Brentwood will host a fundraiser to assist victims in the North Bay Fire. The event is aimed to help raise donations to help family, friends, and north bay neighbors.
The event will begin at 1:00 pm and run through 12:00 am at 2411 Empire Ave Suite 101 & 102 in Brentwood.
The event will feature:
Brewery/Taproom swag basket raffle
Bottle Auction
100% of the proceeds from selected kegs
All money will be donated to RCU. Link
For more information:  www.imperialebeercafe.com or visit the event page on Facebook.
---
 4:00 pm: Brentwood Police Tip-A-Cop Event

Join Brentwood Police officers at Red Robin for a fundraiser that will benefit the Northern California Special Olympics. Located within the Streets of Brentwood (2385 Sand Creek) from 4:00 pm to 9:00 pm.
Brentwood officers will work with wait staff to serve food in an effort to collect tips that will be donated to support the Special Olympics athletes who are competing in the USA Games next summer in Seattle.  (Red Robin located at 2385 Sand Creek Rd, Brentwood)
---
 6:00 pm: Rocktoberfest
Rock On at the 10th ANNUAL ROCKTOBERFEST featuring NOVA the Bay Area's Best Party Band! This event will be held at the Ceder Creek Stables located at 1095 Eden Plains Road in Brentwood.
ALL YOU CAN : EAT Tacos 6-9pm, DRINK Beer Wine, DANCE until you can't dance No MORE!
Proceeds to Benefit Local Food Banks, Pantries,/Shelters & High School Scholarships.
$50 in advance/ $60 at the Door ( if available) More info @ 925-437-4494
For more info: https://www.eventbrite.com/e/rocktoberfest-2017-tickets-38666843570
Sponsored By the Delta Realtors Community Service Foundation
---
8:00 pm: El Campanil Hosts SuperHuey: The Ultimate Huey Lewis Experience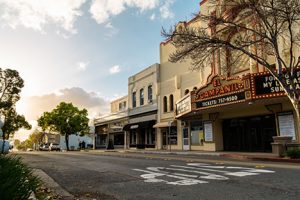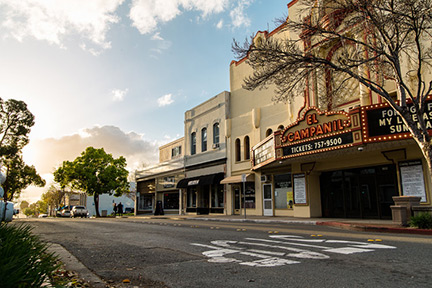 Huey Lewis and The News have carried the banner as the quintessential American rock band, endearing them to millions of fans and earning them the right to mark their place in pop music history. With a nearly unbroken string of hit songs, their music became the soundtrack for a generation. During the 1980's and early 1990's they scored a total of 19 top-ten singles across the Billboard Hot 100, Adult Contemporary, and Mainstream Rock charts.
SuperHuey – The Ultimate Huey Lewis Experience is the only show of it's kind anywhere in the Nation. This 7-piece explosion of 1980's rock power performs across the United States thrilling appreciative audiences of all ages at fairs, festivals, arenas, sporting events and showrooms with their super high-energy faithful renditions of feel-good music that defined a generation.
Reserved Seating
Tickets ~All Ages
Adults: $27    S
Seniors: (62 & Over):  $25  Youth: (under 18): $10
https://www.elcampaniltheatre.com/superhuey.html
---
Sunday:
1:00 pm: Kiwanis Club of the Delta-Antioch Hosts Pride of Antioch Restaurant Tour

The Kiwanis Club of the Delta-Antioch Proudly Presents the "Pride of Antioch" Restaurant Tour 2017 with special thanks to our NINE contributing Antioch Restaurants
Celia's Mexican Restaurant – 523 West 10th Street
Little Manuel's Mexican Food – 1509 A Street
Bagel Street Cafe – 2815 Lone Tree Way
Panera Bread – 5897 Lone Tree Way
River Town Sweets – 615 W. 2nd Street
Lone Tree Golf & Event Center – 4800 Golf Course Road
Starbucks – 18th & A St
Skipolini's Pizza – 901 Fitzuren Road
Red Caboose – 210 Fulton Shipyard Road
Ticket Price $15 (If paying through EventBrite, there will be a processing fee)
All beverages must be purchased
Restaurants may be visited in any order. Please patronize our sponsors! Remove no food or alcohol from restaurants.
Have your card punched at all of the Restaurants to Qualify for a Special Prize Drawing!
To purchase tickets: Kay Power (925) 202-3519 Or Martha Parsons (925) 890-2665
To buy online, please visit https://www.eventbrite.com/e/pride-of-the-delta-restaurant-tour-tickets-37895939776?aff=es2
---
2:00 pm: El Campanil Hosts The Vagabond Players

The Odd Couple (Female Version) is just what it says: Felix and Oscar become Florence and Olive, mismatched roommates in Neil Simon's adaptation of his own play. There's smart, audience-friendly dialogue and kooky characters. The play opens at Olive's sloppy apartment as she hosts a ladies' night. Florence shows up late and upset because she's just broken up with her husband. With nowhere else to go, she moves in with Olive. The scene is set. A hilarious contemporary classic.
General Seating
Tickets:  All Ages
Adults: $15   Seniors (62& Over): $13  Youth (17 & Under): $10
https://www.elcampaniltheatre.com/The-odd-couple.html
---
2:00 pm: Antioch Rivertown Wine Tasting Event

This fabulous wine tasting event is to fund-raise to help defray the costs of the Save the Yard committee as we endeavor to persuade the city council to let the citizens of Antioch have a Rivertown Townsquare in the Beede lumberyard.
We want to have a place in the Rivertown with a view of the San Joaquin river that we can hold events, have a park, and generally hang out and enjoy all that surrounds us with the view of the river in front of us!
The event will feature:
Hors d' oeuvres
Music
Raffles
Museum Tour
The event will be held at the Antioch Historical Society Museum located at 1500 West 4th Street  Antioch, CA United. The cost is $30.
---
For future events, email [email protected]