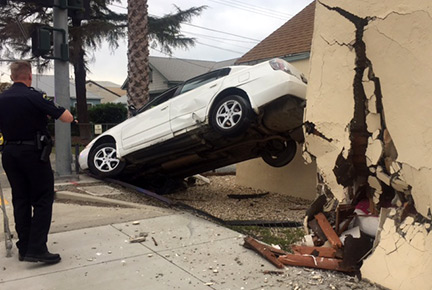 A vehicle that struck a home in Oakley left three people with minor injuries. The incident occurred at Main Street and O'Hara Avenue in Oakley at approximately 5:40 pm Sunday.
According to radio traffic, one person was inside the home and suffered an injury along with both the driver and passenger in the vehicle.
Oakley Police Chief Chris Thorsen said that the crash sounds like it was a road rage type of issue and that officers were still trying to get to the bottom of it.
In total, one person was transported to the hospital for a complaint of pain.
No further information was released Sunday.