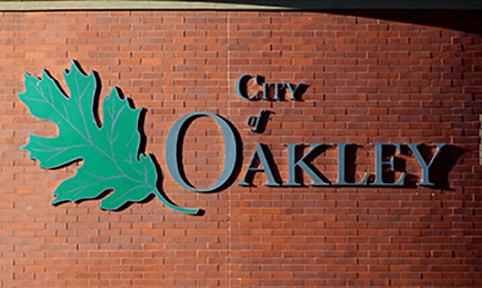 The City of Oakley is now soliciting the community for help determining a name for the Oakley Dog Park.
The first phase of the dog park is nearly complete and the second phase to install landscaping will commence soon. With the creation of this new park comes the task of finding a name.
The City has set up its Engage in Oakley platform to allow people to vote on the following names which were selected by staff and/or councilmembers:
Option 1 – Oakley Community Dog Park
Option 2 – Paw Park on Oxford Drive
Option 3 – Oxford Paw Park
Option 4- Waggin Tails at Nunn-Wilson Park
Option 5-  Pay tribute to one of Oakley's current or past K-9s  (for example, "Koda Park" – the name of our current K-9).
If you don't like any of the options and can think of a better name, the city says you may submit write-in ideas for the park's name.
The park is located next to the existing Nunn Wilson Family Park at the corner of Laurel Road and Brown Road. The park will encompass approximately 2.5 acres and includes a parking lot, restroom, picnic area, fenced areas for both small and large dogs, tables, benches, turf, drinking fountains, play and agility equipment and dog waste stations. When completed, this project will be the first designated off-leash dog park in the City of Oakley.
Completion of construction is expected in the spring of 2018.
Engage in Oakley can be accessed by clicking on the icon through the City's website's homepage (www.ci.oakley.ca.us). The City Council will review the input received via Engage in Oakley and make a decision regarding the park naming during the December 12th, 2017 City Council Meeting.