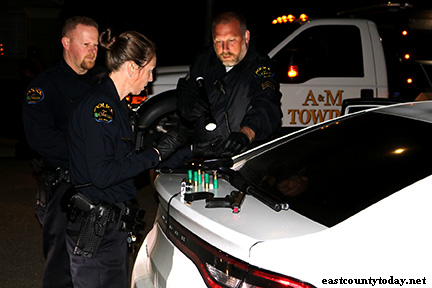 Just before 10:30 pm Monday, Oakley residents in the area of Vintage Parkway reported multiple shots fired along with two vehicles chasing one another.
According to residents, at least four-shots were fired while about 15-minutes earlier, several shots fired were also reported in the area of Live Oak and Gum Tree.
Oakley Police responded to the area where they located the vehicle on Stony Hill Circle off Walnut Meadows Drive. Police made a high-risk stop and took the male subject into custody.
Police reported that the male suspect was about 20-years old and has never held a drivers license. At least one handgun was recovered along with a stolen shotgun.
No further details were released by police on scene.