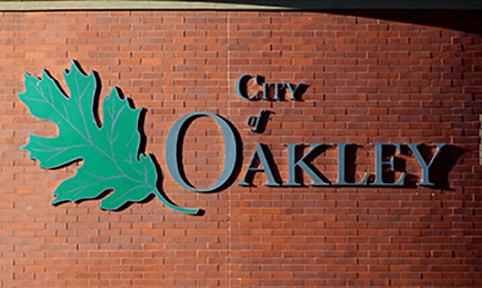 After months of discussion, the Oakley City Council on Tuesday will attempt to finalize an amendment Ordinance dealing with second driveways and the parking of motor vehicles, trailers, campers or boats.
The council will also take up permits to allow on-street parking of oversized commercial vehicles or trailers and code dealing with maintenance and repair of sidewalks.
Staff, who had worked on a compromise ordinance after months of residents speaking out against an earlier proposal, recommended the following on ADA Ramps and Non-complaint driveways for RV, boat, and vehicle parking and storage:
Subsection 4.29.302(I) of the Oakley Municipal Code Section 4.29.302, titled "Definitions" This section has been amended to not allow compacted decomposed granite or other similar compacted material such as loose gravel, bark, rocks, and other similar materials to be considered an improved surface for the purposes of additional parking
Subsection 4.29.408(b) of the Oakley Municipal Code Section 4.29.408, titled "Prohibited Activities"This section has been amended to allow no more than two (2) trailer, camper or boats in the front yard setback, on a legally established driveway. It also requires the trailer, camper or boat be registered to the owner or renter of the property where it is parked.
Subsection 6.1.408(c) of the Oakley Municipal Code Section 6.1.408, titled "Exceptions"This section has been amended to allow the permit issued by the Oakley Police Department allowing for an oversize non-commercial vehicle or trailer to be parked on the street for more a maximum of 48 hours to cover the loading and unloading for the same trip. This will avoid the need to get two separate permits when a person wants to load and unload a boat or RV for the same trip. The amendment also covers loading and unloading the vehicle on a resident's non-permitted driveway
Subsection 6.2.604(c) of the Oakley Municipal Section 6.2.604, titled "Maintenance and Repair of Sidewalks"This section has been added to specifically imply that no one can drive over a sidewalk unless a person is either crossing a sidewalk when entering a parking lot, or leaving or entering a driveway to and from a home. The amendment references the California Vehicle Code Section 21663 and further indicates that any property owner who damages the curb, gutter, and sidewalk, as a result of illegally driving over a sidewalk or ADA ramp shall not be allowed to participate in the City's 50-50 Curb, Gutter, and Sidewalk Replacement Cost Sharing Program
Subsection 9.1.1122(f) of the Oakley Municipal Section 9.1.1122, titled "Yards"This section has the most amendments and is being replaced in its entirety with text derived from the discussion points agreed to by the City Council at the June 26, 2018 City Council Meeting. The amendments address:

An "add-on" driveway adjacent to the garage and existing legal driveway  would be permitted.
The "add-on" driveway would serve as additional parking or access to a side yard directly adjacent to a garage.
The "add-on" driveway would consist of consist of an improved surface of a matching material to the original driveway or a decorative solid material.
Requiring that all driveways and parking areas be accessible from legally established curb cuts and/or driveway approach aprons.
Recognizes that there are non-permitted driveways installed prior to June 1, 2018 and that those property owners would be required to sign a form that attests to that and also would make the property owner responsible for any damage to the sidewalk and/or ADA ramp along with indemnifying the City for any claim, injury or adverse incident that occurs due to the use of the non-permitted driveway.
All other provisions that regulate the 50% maximum front yard paving allowance for parking as well as second curb cuts and driveway being allowed on residential lots zoned R-15, R-20, R-40, AL, or P-1 have not been changed.
For more information, visit the City of Oakley Staff Report on this Agenda Item under 4.2
If You Go:
Oakley City Council Meeting
6:30 pm
3231 Main Street, Oakley CA