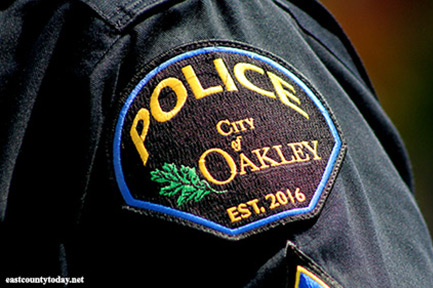 The Oakley Police Department reported that Thursday morning at about 5:40am, Officers were sent to the 1700 block of Isleton Ct. for a hit and run detail. The victim reported his vehicle was struck by a grey sedan that fled the scene.
At about 5:45am, another victim called reporting second hit and run in the 1500 block of Gamay Cr. The victim vehicle saw a black male driver in the suspect vehicle. The suspect fled the area on foot.
At about 6:20am, a female victim reported she was in the area of O'Hara Ave and Covered Wagon when she was approach by a person matching the description of the suspect in the previous hit and run. The suspect threw her to the ground and ran away.
Officers from the Oakley Police Department and Contra Costa Sheriffs Office searched the area, but were unable to locate the suspect. The suspect is described as a black male, approximately 6'3" tall and 250 lbs. He was wearing all black clothing.
Investigators from the Oakley Police Department are currently working on identifying the suspect. If you have any information please contact the Police Department at 925-625-8855.