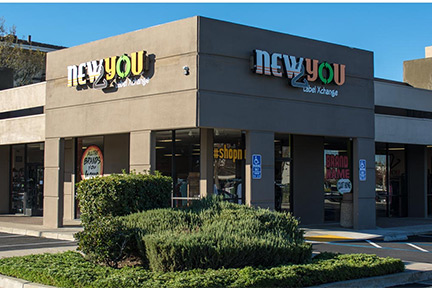 The owners of New2You Label Exchange in Brentwood are sponsoring 20-local students this year for a back to school shopping spree.
Via a social media contest, they are giving parents of students $50 at their store to shop located at 50 Sand Creek Road, Ste 10 in Brentwood.
According to their post, to enter you can post on their Facebook Post, or email them. here's how it works:
We all LOVE to talk about how awesome our kids are, the sweet things they do daily or how hard they practice and what motivates them and keeps them going, so lets do that!!!
** BRAG to us about your child!!
** LIKE, Share or Tag friends, family, co-workers so that they can brag too.
** Moms, dads, grandparents aunts,uncles any one can nominate a student they know.
** Your student DOES NOT need to be tagged, just tell us how amazing they are.
*** This should be fun!!! I can't wait to hear how great your children are, we need MORE POSITIVE VIBES, Spread the love.
***You may post on this link publicly OR send us an email to new2youlx@comcast.net please include contact information for us.
20 Winners will be selected Sunday 7/23 and winners will be contacted 7/24 to make shopping arrangements.

"I personally love contest so I wanted to do one where we can give back. We have so many youths in this community doing great things that sometimes no one ever hears about it or are recognized for their efforts. We wanted to give parents a change to brag about their children and how amazing they are," said Hilary Dittmore. "We have great children in this community that go above and beyond and sometimes they should be rewarded for it."
For more on New2You Label Xchange, visit them on Facebook or online at www.new2youlx.com.
About New2You Label Xchange:
We specialize in high-quality, name-brand clothing at amazingly low prices. And, because we buy our merchandise from the public, we have a wide variety to choose from.
New2You Label Xchange is a Family Owned and operated business located at the corner of Sand Creek Rd and Brentwood Blvd, across from the Brentwood LMC location.
If you haven't been in, we encourage you to stop in and see what we are all about. And, while you are here, check out all of your favorite brands from the mall and local boutiques at a fraction of their original retail price.
You can sell us your trendy good condition clothing and accessories Tuesday- Saturday 10am-6pm. Bring in the items you would like to sell and our purchaser will go through them and select items that can resell in the store. You can take your cash with you, or purchase something New2You from our ever changing inventory of current styles.