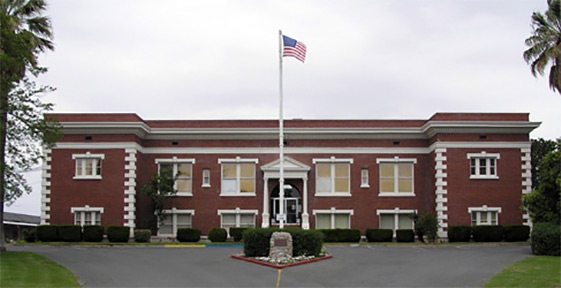 Here is a look at this weekends events across East Contra Costa County for May 6-7.
Saturday, May 6
5:00 am – Wild West Bass Trail out of Big Break Marina
The Wild West Bass Trail will be conducting the CA Delta qualifying Team tournament on May 6, 2017. They are partnering with the City of Oakley and Big Break Marina for this tournament.
We will have registration open on Friday evening from 6-8PM and Saturday morning at 5AM prior to the tournament at the WWBT trailer stationed at Big Break Marina.
There are over 150 parking spaces available. There are Boat slips, RV camping spaces and shower facilities for those camping overnight and Sean Ferguson has arranged for a food truck to be onsite Saturday. Launch fees are $10 and car parking is $5
---
8:00 am – Brentwood Farmers Market
The 2017 season will run every Saturday through November 18  located at First Street between Oak and Chestnut.
---
9:00 am: Antioch Neighborhood Cleanup
On Saturday, the Antioch Police Department will host its 80th Neighborhood Cleanup event  in the area of Fremont Elementary School.
The May 6 cleanup will begin at 9:00 am and focus on the neighborhoods between F street, L Street and W. 11th Street. Volunteers are being encouraged to park along F Street in front of Fremont Elementary School.
---
11:00 am: Delta Discoveries at Big Break Regional Shoreline
Discover the wonders of the Delta through hands on arts and crafts activities! Each week we will explore different wetland wonders. No registration required; Drop-in program.
Located at Big Break Visitor Center at the Delta at 81 Big Break Road, Oakley, CA.
---
2:00 pm: Celebration of Art Exhibit Returns to the Antioch Historical Society Museum for the 13th Year
The Arts & Cultural Foundation, once again in partnership with the Antioch Historical Society, will host the 13th Annual Celebration of Art Exhibit at the Antioch Historical Society Museum. This is a non-juried exhibit with no required theme, with up to 60+ local artists participating in the event.  The event begins on Saturday, May 6th, with an artist reception from 2-4 PM. The exhibit continues through Wednesday, May 24th on Wednesdays and Saturdays from 1-4 PM.
The Antioch Historical Society Museum and Sports Legends Museum are located at 1500 West 4th Street, Antioch and is open Wednesdays & Saturdays, from 1-4 PM. Admission is free.  Please visit http://art4antioch.org/ArtExhibits.asp for more information.
---
7:00 pm: Antioch Speedway
Antioch, CA…The season is in high gear at Antioch Speedway as the gates open for an exciting racing program this Saturday night on the three-eighth mile clay oval.  The All Star Series Winged 360 Sprint Cars are back this week to provide the fans with some high octane entertainment.  The A Modifieds will race for $750 to win with history in the sights of one of the competitors.  Also on the card this week will be the Wingless Spec Sprints, B Modifieds, Limited Late Models and Hobby Stocks. (Location: 1201 W 10th St, Antioch, CA)
Adult 13+ Ticket: $15
Seniors 65+ Ticket: $10
Active Military Ticket: $10
Kids 6-12 Ticket: $10
Kids 5 and Under Ticket: Free
Family Pass (2 Adults, 2 Kids): $40
---
7:30 pm: Mau Loa Ohana Presents Hula Away The Cancer
Mau Loa Ohana offers a Modern ('auana') take on Hula & Tahitian dance that tells the stories of the beautiful island of Hawaii. Presenting May 6th, Hula Away the Cancer is a Public Recital Fundraiser.
Modern hula (Hula Auana) arose from the adaptation of traditional hula concepts of dance and chant (mele) to Western Influences. Hula 'Auana primarily tells a story or describes a place through sinuous movements of the limbs and hips.
Hula 'Auana, utilizes melodic harmony and utilize instruments including the ukulele, steel guitar, bass guitar, guitar, bass, piano and other modern apparati.
This fundraiser is located at the El Campanil Theatre in Antioch
All Ages
All Seats: $18
Tickets Available:
https://app.arts-people.com/index.php?actions=4&p=8
---
Sunday, May 7

2:00 pm: The Ballet Company of East County Center Presents Alice in Wonderland
The Ballet Company of East County brings to life their spring ballet performance at El Campanil Theatre with Alice in Wonderland, the beloved children's story of whimsy and imagination. Come enjoy dancing flamingos, a crazy tea party, a tardy rabbit and a queen with a propensity for beheading as they perform and entertain you.
In 2005 The Ballet Company of East County was brought to life from a dream to provide more dance opportunities to Eastern Contra Costa County. BECE is able to provide a professional performance experience to over 90, child and adult, dancers and actors every year.
For more information and tickets,  https://www.elcampaniltheatre.com/alice-in-wonderland.html