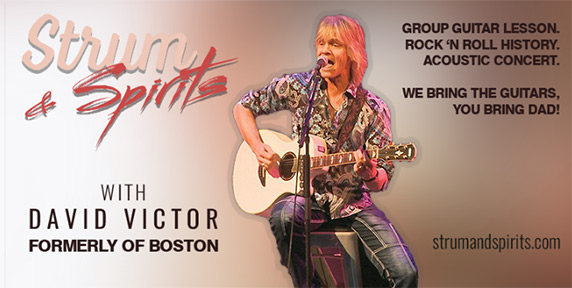 Here is a look at local events this weekend in East Contra Costa County.
Saturday, June 17
8:00 am: Brentwood Farmers Market
The 2017 season will run every Saturday through November 18  located at First Street between Oak and Chestnut.
---
9:00 am: Pittsburg Farmers Market
Join the Pittsburg Farmers Market Saturdays from 9:00 am to 1:00 pm between May 6 through October 21 located at Railroad Ave between 5th and 6th Streets.
---
9:00 am: Brentwood Relay for Life
Join Brentwood Relay for Life at Heritage High School as they will be celebrating everyone who's been affected by cancer. Whether someone's been diagnosed for 10 days or been cancer-free for 10 years, they gather together for the crowd to cheer them on.
Survivors Lap Time: 9:30 a.m.
Survivors define courage and inspire those facing a cancer diagnosis. Their strength is honored with each step they take around the first lap. If you know anyone who's overcome cancer, invite them to join.
Caregivers Lap Time: 9:30 a.m.
Caring for others is such a selfless act, which is why we honor caregivers with a lap. They often walk with the person they've supported.
Luminaria Ceremony Time: 9:00 p.m.
Each Luminaria bag represents a loved one lost to cancer, brings support to those affected by it, and honors survivors. This powerful moment gives people the opportunity to grieve but also offers hope and comfort.
For more on the event, click here.
---
10:00 am: Monkey Wrenchers & Enterprise Car Show
Join Monkey Wrenchers and Enterprise Rent-a-Car on Saturday at 8130 Brentwood Blvd as they host a car show. Car show registration is $25 limited to the first 75 cars only. For more information, call Ted at (925) 634-4145. Trophy awards at 3:00 pm.  Proceeds from this event go to local high school scholarships.
---
11:00 am: Pittsburg Art Hop
Creative Pittsburg will be hosting its monthly art hop in Old Town Pittsburg, which is free to the public located at Railroad and 8th Street.  The event will allow attendees to view works of artists in pop-up galleries along with featured musicians Art Trax and Danann Giggs.
The event will feature all types of art.
For more information: https://www.creativepittsburg.org/
---
12:00 pm to 7:00 pm: Juneteenth Celebration & Healthcare Fair
In Pittsburg, the community is invited to the Souljahs 8th Annual Juneteenth Celebration and Healthcare Fair on Saturday, June 17 from 12:00 pm to 7:00 pm at City Park (Railroard & Civic Ave).
For more information: www.pittsburgjuneteenth.com
---
1:00 pm: Lone Tree Golf Course Father-Son/Daughter Tournament
Whether you play 18-holes ($120) or 9-holes ($100), this event features green fee, cart fee, BBQ dinner and tournament awards,

This is an alternate scotch scramble – Gross/Blind Bogey tournament with a field limited to 128 players.  The event is also open to mother/daughter/son/grandchild–all are welcome.
Sign up on line below, or get flyer, registration form here. You can also sign up in the Pro Shop
---
7:00 pm: Antioch Speedway
Sprint Car Challenge Tour Returns To Antioch Speedway (By Don Martin II)
Antioch, CA…The Elk Grove Ford Sprint Car Challenge Tour, presented by Abreu Vineyards, has taken Northern California by storm.  Everybody knew there would be big car counts, but it's not likely that people knew how big it would really be.  They had their first ever race at Antioch Speedway back in April and produced a track record field of 60 Sprint Cars.  They return to John M. Soares's fast three-eighth mile clay oval this week, and another strong field of cars is anticipated.
What's interesting is that the tour has come through Antioch, Placerville, Tulare, Petaluma and Stockton, and there are no repeat winners in the first five races.  Cory Eliason wrote his name into the record books at Antioch as the first winner.  He beat recent Indiana Midget Week champion Shane Golobic and Sean Becker that night.  NASCAR star Kyle Larson won at Placerville.  Open Wheel and NASCAR Truck racer Rico Abreu won at Tulare, Willie Croft won at Petaluma and Mitchell Faccinto won at Stockton.  Will there be a new winner or a repeat winner at Antioch this Saturday night?
The SCCT is the pinnacle of Winged 360 Sprint Car racing anywhere on the West Coast.  These drivers are the best of the best.  You don't show up and just run the Main Event.  With at least 40 cars anticipated on Saturday, you have to earn your Main Event starting spot.  A Top 5 finish in this series is almost like a win.  There are no repeat second place finishers yet this season as Golobic, Gio Scelzi, Becker, Colby Copeland and Croft each have one.
With three third place finishes, reigning King Of The West Series champion Kyle Hirst holds a slim two point advantage over reigning Chico 410 Sprint champion Becker.  Becker has four Top 5 finishes in five starts, including his second, two thirds and a fourth.  Hirst, however, has a choice to make.  He is also a Top 5 driver in the King Of The West Series, which races elsewhere on Saturday.  Where will he race?
The point spread between first and fifth is 40 points, and that can be made up quickly.  Willie Croft is just 11 points out of the lead with a win, a second and a fourth.  He's poised to make his move this week.  S. Golobic and Faccinto are in the Top 5, and you also have hard chargers like Eliason, Michael "Buddy" Kofoid, Mason Moore, Ryan Bernal and D.J. Netto in the Top 10.  Golobic's brother Dustin just got a tuneup win for this race last week as he won Antioch's regular 360 Sprint feature with a last lap pass on reigning Petaluma champion Herman Klein.  Both drivers are anticipated this week.
It will be a full slate of racing with the Sprint Cars, starting with time trials.  They will line up their ten lap heat races based on those lap times.  The top heat race finishers will then run a Trophy Dash to determine the first four rows of the Main Event, which is slated to pay $2,500 to win.  There will be C Mains as needed and B Mains, which will transfer the top finishers into the Main Event.  It will be a night of racing that you won't want to miss.
For further information, check out www.antiochspeedway.com.  Or, check out the official SCCT page at www.sprintcarchallengetour.com.
For further information, go to www.antiochspeedway.com. (Location: 1201 W 10th St, Antioch, CA)
Adult 13+ Ticket: $15
Seniors 65+ Ticket: $10
Active Military Ticket: $10
Kids 6-12 Ticket: $10
Kids 5 and Under Ticket: Free
Family Pass (2 Adults, 2 Kids): $40
---
Sunday, June 18
9:30 am: Fathers Day BBQ Brunch at Lone Tree Golf Course
Starting at 9:30 am, enjoy a Chefs Grilling Station on the Patio this fathers day where they will have steaks, brats, hot links and chorizo along with a hot buffet.
Adults are $37.95
Children 4-10 are $16.95
Reservations Required – (925) 706-4232
---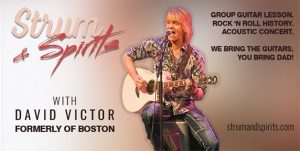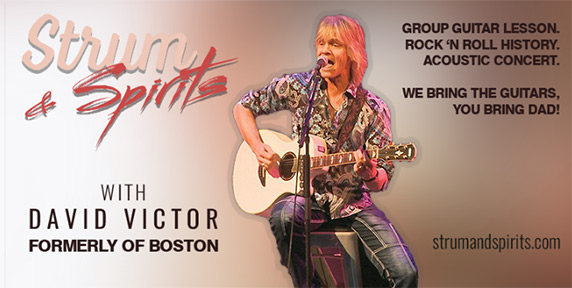 12:00 pm to 5:00 pm – Hannah Nicole Vineyards Host Strum & Spirits Featuring David Victor, Formally of Boston
Treat dad to a truly unique experience this Father's Day. David Victor former vocalist and guitarist for the multi platinum band BOSTON will be at Hannah Nicole Winery offering group guitar lessons for this special day.
"Strum & Spirits" is a new interactive social way for beginners to learn to play the guitar. David will take each group by the hand and gently introduce the fundamental concepts of the guitar and will finish with an accoustical performance that will blow you away.
The cost for this 90 minute session is $50.00 if you bring your own guitar or $60 with guitar rental. For $200 you can choose to purchase a Dreadnought-style Acoustic Guitar with your 90 minute session that will be autographed by David that day.
This event is open to everybody to particpate. Children are welcome but must be at least 8 years of age for lesson. Guitars are limited so advanced registration is required.
Click here for more information on David Victor and Strum & Spirits